Americas Cardroom Review
The face of online poker in the United States was permanently changed when Black Friday sent three of the largest online poker providers in the world to greener pastures. While there have been some success stories resulting from this shutdown, they are few, far between and many fraudulent poker operators have popped up since that point. Fortunately, there are good names in the mix and Americas Cardroom is one of them. Let's take a look at why.
Play now on Americas Cardroom | Top US Poker Site
Sign up Bonus: 100% up to $1,000
Large Tournaments
Offering online poker since 2001
Trusted and safe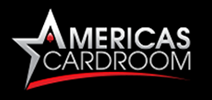 Claim your $1,000 welcome bonus! (No bonus code needed)
Pros & Cons of Americas Cardroom
Like any online gaming site, Americas Cardroom is going to have its major benefits and a few drawbacks. Any legit Americas Cardroom review needs to discuss the pros and cons of the site, including bonuses, software, and the games offered, as well as legality, safety, security, and customer support. Below, we have a quick rundown of the pros and cons of playing at Americas Cardroom.
Pros
1. Million Dollars Sundays
Poker sites are often judged by how big their guaranteed prize pool on Sunday tournaments are. Americas Cardroom supports $1,000,001 GTD events each Sunday, which is judged to be the second-largest prize pool in the US poker market. Americas Cardroom Poker has been around since 2000, so it has a big poker community and can guarantee large jackpots.
2. Bitcoin Deposits and Withdrawals
Bitcoin is a deposit and withdrawal method. Bitcoin is the fastest, safest, and most private way to fund your poker hobby online. Choose a bitcoin wallet for the simplest, most straightforward, and most secure payment method in the poker industry.
3. $1000, 100% Welcome Bonus
Americas Cardroom offers a 100% welcome bonus up to $1000. No bonus code is necessary. Whatever your first deposit, it is matched dollar-for-dollar up to $1000. Clearly, the requirement is easy. For every 27.5 Award Points you generate, you'll receive another $1 in bonus cash.
4. 20 Days of Free Cash
Americas Cardroom deposit policy allows bonus cash for active players. Once you make a deposit, remember to log in to your Americas Cardroom at least once a day for the first 20 days of your membership. When you do, the site awards you with free cash cards. Over the first 20 days, you'll receive up to $50 in cash. This incurs no obligation other than logging in to the site.
5. Full Poker Tournament Schedule
From the Saturday Super Series to Million Dollar Sundays to Streak Tournaments, Americas Cardroom has a comprehensive list of poker tournaments that card players like. Jackpot Poker, CLO Sunday Specials, and Freerolls on Demand are just some of the events you'll find. Turbo events, sit'n go events, and satellite tournaments happen every day. These feed into guaranteed weekend events and land tournaments, as well.
Cons of Americas Cardroom
1. No Access in 7 US States
Americas Cardroom does not operate in US states which have licensed online poker, such as New Jersey, Nevada, and Delaware. In four other US states, Americas Cardroom legal division chose not to accept players. Americas Cardroom is active in most US states, though.
2. Limited Casino Gaming
While Americas Cardroom offers casino games, the selection is limited. This might not matter to hardcore poker players, but Americas Cardroom has only 11 online slots, which act more like mini-games than a full allotment of casino games. Americas Cardroom is fully a poker website, but that might mean fewer fish at the poker tables.
Deposit Bonuses and Promotions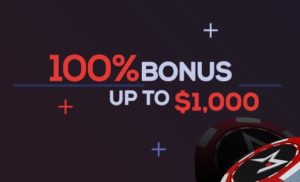 Welcome Bonus – Americas Cardroom offers a 100% match on deposits up to $1,000. This isn't the most lucrative offer in online poker but is indeed a passable amount to be considered worthwhile. Sign up now to claim your bonus!
Rakeback – The platform is perhaps best known for its rakeback, which pays 27% on a weekly basis directly into a player's bankroll. However, there are various management fees that need to be taken into consideration and a rough estimate indicates that 7% of all contributions to the pot will be lost in associated deductions.
VIP Program – Americas Cardroom also offers Elite Benefits. This is its VIP program. Players that rake more than $600 in a month are likely to be better off with Elite Benefits.
The Beast – The platform is also known for "The Beast" – one of the largest online poker jackpots circulating the Internet. It is a monthly award that grows with each hand played at drop tables. During every hand played, there is a maximum of $0.24 set aside to be contributed to the jackpot that helps fund the promotion that's later contested in a live tournament, such as the Punta Cana Poker Classic and the Latin Series of Poker.
Banking options for Americas Cardroom
Americas Cardroom offers several deposits and withdrawals options for its' players. Here we go over the main ones:
Americas Cardroom deposits for US & International players
Bitcoin – Players throughout the world may deposit using Bitcoin. The maximum deposit is $25,000. This method is completely anonymous.
Visa or prepaid cards – Visa is available to all players, though Americans will likely have deposits declined. US players can buy a prepaid card that is available for international transactions to get around this issue.
Cash Transfer – Cash transfer deposits may be made in amounts up to $1,000. Americas Cardroom will cover the fees on cash transfer deposits of $300 or more.
Americas Cardroom Cashout Options for US & International Players
Bitcoin – Bitcoin is the most popular. It is available in amounts up to $10,000. There are no fees. Americas Cardroom Bitcoin withdrawals are processed in about one day.
Checks – Checks are delivered in one to two weeks. The fee is $65. The maximum amount is $2,995. Americas Cardroom will cut one free check each month.
Debit card – Americas Cardroom has a debit card. It costs $40 to receive. There is a $5 fee for every withdrawal request, each ATM use, and every month the account is open.
Players outside the US have Neteller and Skrill. These are ewallets that are available in most countries outside North America. These players also have access to the methods offered to American online poker players.
Restrictions
Players from a few countries worldwide are prohibited from playing at Americas Cardroom: France, Italy, Spain, Turkey, Sweden, French Guiana, Guadeloupe, Martinique, Reunion, and Mayotte. Also, players from a handful of US states are blocked from playing at Americas Cardroom: New Jersey, Nevada, Delaware, Kentucky, Maryland, Louisiana, and the State of Washington. That means players from 43 US states, the District of Columbia, and Puerto Rico are allowed to play at Americas Cardroom. It also means players from over 180 countries worldwide have access to Americas Cardroom.
Software
Americas Cardroom uses IG Soft and DGS software for poker, lottery, bingo, and casino games. Card players have the option to download poker software from the Winning Poker Network to bet on poker, but Americans Cardroom also provides support for mobile poker. Android, iPhone, and iPad are compatible with Americas Cardroom poker. All standards versions of Microsoft Windows from Windows 7 onward is compatible with Americas Cardroom. The site is also Mac compatible.
Mobile
To play using the mobile app, go to the Americas Cardroom homepage and click the mobile button. The button only appears if you visit using a mobile smartphone or tablet computer, but not a desktop computer. Log in by entering your email address and password. Click "Add to Home Screen" to place an Americas Cardroom shortcut on your device. Click on the preferred game, wait for the poker table to fill up, and gameplay will get underway soon.
When Americas Cardroom mobile app launched, the site introduced its $2 Jackpot Poker games. Playing Jackpot Poker remains a popular way to play mobile poker at Americas Cardroom, but cash games, tournaments, and other events are now live on the site.
Americas Cardroom's Safety and Security
Safety and security is a huge part of any online poker site's success. If an online cardroom gains a reputation for allow identity thieves access to players' information, that is the death knell of the poker room. The legal aspect of a gaming site is important for many online card players, too.
Though no American poker player has ever been prosecuted for gambling on an unregulated or illegal online poker site, player funds have been frozen for years when a site offends government officials too much. Americas Cardroom is licensed by the Costa Rican government, which provides a safe haven for offshore online gambling sites. The Winning Poker Network has been around since 2001 and is a steady online poker brand.
Is this site legal?
Americas Cardroom's legal status is a matter of perspective. From an international perspective, Americas Cardroom is licensed in Costa Rica by a legitimate regulatory agency. From a US perspective, it's an unregulated offshore online poker site. Online gambling is not illegal in Costa Rica, so it has every right to regulate site based in the country.
Costa Rica has been home to over 400 online gambling companies over the years. Sites like 5Dimes operate out of Costa Rica, while RealTime Gaming's design studio is located in Heredia, Costa Rica. Alvaro Montoya, the Costa Rica Office of Money Laundering's deputy prosecutor, was asked in 2016 if he would prosecute online gambling sites that the US government did not like. Montoya said gambling "is not a crime in Costa Rica" and he would not proceed with charges made "in the abstract", so unless foreign authorities provided him with "concrete evidence" that online gambling funded criminal enterprises, he would take a hands-off approach. While that is the attitude of Alvaro Montoya, the official's quote summarizes Costa Rica's attitude over the past 2 decades. Therefore, Americas Cardroom is licensed and legal in its home country. Legality depends on the jurisdiction in which you reside, so research the laws in your home country to determine whether online poker is legal there.
Are there any security risk?
Americas Cardroom uses state-of-the-art software to ensure online payments are safe and secure. The site has never had a major security breach. On its own website, Americas Cardroom said it uses "military-grade" encryption technology. That means 128-bit encryption certificates, which is the most secure technology in the world for handling convention online payments. Those who use bitcoin payments use blockchain technology for an added level of security. Blockchain payments send a unique code that is changed with each payment, so identity thieves cannot steal your password unless they physically break into your home and steal your computer.
Customer service?
Americas Customer support receives high reviews from a consensus of international poker players. Also, Americas Cardroom is one of the few US-friendly online poker sites which has customer reps trying to resolve complaints on the big poker forums. Since the UIGEA went into effect, Americas Cardroom is one of the handful of top US poker sites with a reputation for paying winnings in a timely and reliable fashion. If you have questions, ask ACR's customer service and they'll resolve your issues.
Have there been any scandals?
No, Americas Cardroom has not had any scandals in its 18 years of existence. In fact, Americas Cardroom notes on its website that it has segregated accounts for its players' benefit. Americas Cardroom keeps its poker account balances in accounts segregated from operating funds. You'll always have access to your poker funds, with none of the nonsense which afflicted Absolute Poker, Ultimate Bet, and FullTilt Poker.
Can users safely play here?
Yes. Winning Poker Network, ACR's poker network, had its results tested by a respected third-party auditor, iTech Labs, to prove its RNG technology is fair. Unregulated card rooms do not always submit to such testing, so that is a major factor in Americas Cardroom's favor.
In the context of the Internet, Americas Cardroom is an old and respectable company. Americas Cardroom has been active for over 15 years and has accepted play from players around the globe, including the United States, United Kingdom, Canada, and Australia. Word spreads fast online, so an online poker site with bad practices receives a bad reputation quickly. A search of the online poker player forums shows that Americas Cardroom has a good reputation.
About Americas Cardroom
The platform has a history dating back to 2001 when it was a poker room for Betcris, which is perhaps one of the largest sportsbook in the world. Its sister site Bookmaker is one of the largest operators in the United States.
Americas Cardroom's platform has many unique features attributed to its name including the ability to split blinds and play multi-hands in a single session. However, the brand split away from its original home and was later acquired by the Winning Poker Network after a brief affiliation with Ongame Network.
Americas Cardroom was forced to leave Ongame in 2007. It no longer had a home and did not accept US players at the end of its Ongame tenure. That made its brand obsolete.
DoylesRoom was bailed out by Americas Cardroom. Doyle Brunson, the samesake of DoylesRoom, did not want his name on an online poker site after Black Friday. This is when Americas Cardroom was revived. DoylesRoom's brand was retired and rebranded as Americas Cardroom.
The site was a part of the Blue Monday indictments in May 2011. It did not miss a beat. Players were paid just as fast as they were before.
The Community
Americas Cardroom has one of the largest US-friendly poker player bases in the world. Its partner Winning Poker Network is the second largest US poker site. It stands out in its own respect as a beacon of ethical behavior and financial strength. This doesn't mean players will be without competition though.
There are quite a few advanced players lurking on Americas Cardroom, which means newcomers to the online poker scene are advised to stick with the lowest limits in order to find familiar company with similar startups. There are high stakes tables on offer here but are normally frequented by expert poker players that know the mechanics of the game very well.
Unfortunately, it's slightly held back by its limited offering of poker games. It is almost exclusively a Texas Hold'em platform with a very small number of Omaha games in the mix. Those who enjoy variety and different poker games won't find this platform all that useful because of it. It is definitely a contender for those who enjoy Hold'em as their primary or even exclusive poker game of choice.
There is also a very large number of US-based players here, which confirm its friendliness to an otherwise difficult nation to play online poker in. They are quick to report that it's one of the best options for them due to the very speedy processing of withdrawals and deposits.
Conclusion
It's hard to find fault with a platform that has a reputation as a bailout provider for very troubled situations. It is an asset to the poker community, but it isn't meant for everyone. It is only appropriate for those who would prefer to play Hold'em games since this is pretty much all that's on offer on the platform, but it does this extremely well.