DeucesCracked Review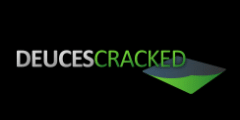 Online poker training started on a premise that professionals could contribute to the wider player community by offering their own personal tips, tricks, and insights for a nominal fee. DeucesCracked is one of the most quickly developing poker training sites that aim to provide players of all levels with some of the most fundamental approaches that can nearly ensure success around the felt. Fortunately, players aren't limited to how they want to learn either. While most of the lessons are video-based, there are plenty of text tutorials for those who prefer. Ultimately, it ensures that those who join will be able to gain the necessary skills they require from it regardless of their current skill level.
Use your DeucesCracked training and start playing poker for real money at:

Betonline Poker - #1 in the U.S
Accepts U.S. customers with large player pool
10+ years with a strong reputation
$2,500 deposit bonus
Get Your 100% Bonus
Play Now
Reputation
DeucesCracked was co-developed by Krantz and Joe Tall: two of the more prominent players of online poker. While these names might not be immediately familiar to those who are outside of the poker world or for those who are seeking tuition by some of the leading names in the game, like former world champions available on other platforms, but DeucesCracked is currently running a promotion whereby players are able to challenge Krantz to a game of $10/$20 Pot Limit Omaha where he will prove his skills around the virtual felt.
This sort of approach has served DeucesCracked quite well; having attracted a sizable community in a relatively short space of time. However, the professional players affiliated with the platform can be described as relatively unknown players in the global poker scene. This certainly would suit those who are looking for instructing by leading names. This doesn't in any way discredit what the platform has to offer though: it's an excellent, comprehensive package of thousands of video clips and text tutorials spanning all skill levels and players are almost sure to develop their skills by following the platform's instruction.
User Interface
The sheer volume of the content being made available on this platform, while suiting all types of players, has made navigation a bit of a pain. It can take an excessive amount of clicks to get from Point A to Point B with a few misclicks along the way. This mostly affects the video library as the videos aren't closely linked together and don't play in series, so players will have to spend a little bit of time seeking out the next video they need. There is an embedded search function that alleviates this concern a little bit, but its results can be a bit random at times and will force players to manually find the next video they're after.
Video Quality
DeucesCracked truly shines in its production department. It's clear that they take the production values of their videos very seriously as each video is presented in full HD quality along with crystal clear audio. When zooms are used, they're used effectively and allow players to gain any useful knowledge they need at that particular moment in the video. It's clear that the platform intended its users to make full use of their video tutorials, but there are also text tutorials.
The text tutorials are written in plain layman's English that's easy to understand and grasp. This is especially important when trying to learn an advanced poker skill (according to our training review). Occasionally, text tutorials will include screenshots of the more difficult concepts the platform is trying to present, but these aren't a general rule. Some tutorials don't include any screenshots whatsoever and are exclusively text.
Speed and Presence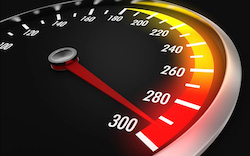 Speed has never been an issue with the hardware at DeucesCracked, which users will certainly appreciate when they're clicking their way through the video library in order to navigate between destinations. It's perhaps notorious for this aspect, but it's otherwise a rock-solid platform that has gained the attention of thousands of poker players worldwide and has definitely staked its claim on the poker training website marketplace.
Price
The platform comes in 3 flavors and each plan has a 7-day free trial available for you to take a wise decision. The plan in which you can save up to 20% is the yearly one which is worth an investment of $278.40 each year. You can see their other plans for $50.99 (each 3 months) and $29 (monthly) with a detailed description here.
Conclusion
Looking past a few of the niggle points, DeucesCracked is an excellent poker training platform (one of the best poker training sites) that caters to just about every poker player out there regardless of their chosen variant. There's no one clear leaning towards any particular style, but Texas Hold'em players will find homes here due to the high volume of content (based on user demand). This is certainly a platform worth considering.
Ready to start training? Visit DeucesCracked today!
Interested in learning about other online poker training sites to sharpen your skills? Find our trusted and reviewed training sites here!