BetOnline Poker Review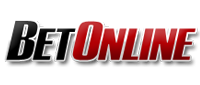 With the following BetOnline Poker Review we want to show you the most important aspects that any experienced or new player must know before entering such a big site. BetOnline first appeared as a sportsbook back in 2004, and it continues to accept bets on everything from the NFL to cricket. They decided to take things to the next level in 2011, launching a massive publicity campaign that coincided with the creation of BetOnline Poker.
Since then, the Panama-based company has become a major player in the online gambling business, consistently ranking as one of the top sites to accept U.S. players. They also offer a full-fledged casino, as well as mobile gaming for customers on the go. The site is also part of the Chico Poker Network, which was once known as the less popular Action Poker
Betonline Poker - #1 in the U.S
Accepts U.S. customers with large player pool
10+ years with a strong reputation
$2,500 deposit bonus
Get Your 100% Bonus
Play Now
BetOnline.ag has also been mentioned or endorsed by the following: Yahoo! Sports, Boston Herald, FOX Sports, USA Today, CNBC, and the National Football Post. BetOnline has become the go-to for media looking for the latest sports betting lines.
BetOnline Review – Overall Top 3 Advantages and Disadvantages
Any business has its strong points, along with areas where they could improve service. Below is the list of the top 3 pros and cons you'll find while playing at BetOnline. For US players, the size and scope of BetOnline's product mean you'll find big payouts, many events, and a lot of bad players. Its mobile poker is easy to use and comprehensive. At the same time, BetOnline takes measures to level the playing field among players, while it limits play to English speakers. Here are the advantages to playing at BetOnline, along with areas for improvement.
Advantage #1 – Large Player Liquidity: US poker players won't find many legitimate online poker communities with as many players, as many events, or big guaranteed tournaments with prize pools as high.
Advantage #2 – Mobile Poker: BetOnline's new browser-based mobile poker interface allows Android, IOS, Windows Phone, or BlackBerry players access to Texas Holdem, Omaha, and Omaha Hi/Lo events.
Advantage #3 – Fishy Player Pool: BetOnline has an online casino, live casino, and sportsbook. A certain percentage of those gamblers dabble in the poker events. That means a lot of fish stock BetOnline Poker's games.
Disadvantage #1 – Poker Odds Calculator: BetOnline offers a free download of a poker odds calculator, which makes bad players a little better. Card players who dislike poker tools might not like the fact their opponents will know the pot odds in an instant, but this is common on online poker.
Disadvantage #2 – Withdrawal Times: The withdrawal times could be faster. The pending time for a withdrawal is 2 to 5 days. E-wallets payout within 24 hours, but bank transfers take 5 to 10 days and checks take 14 to 28 days. BetOnline is reliable and predictable but takes a bit longer than some competitors.
Disadvantage #3 – English Language Only: English is the only language supported by BetOnline. An international online poker site should have support for Spanish language players at the very least.
Is the site worth your time and money?
That's what we'll try to determine in this BetOnline Poker review. Not only will we examine their bonus offers and withdrawal methods, but we'll also discuss previous customer issues. I'll then sum up my findings in the last few paragraphs, giving you my definitive opinion on whether you should pass or immediately open up an account.
VIP Programs
If you consider yourself a high roller, you should prepare for disappointment. There are no special programs for poker players who spend a lot of money at the tables. This is consistent with the site's focus on smaller stakes.
BetOnline Poker Bonus Offers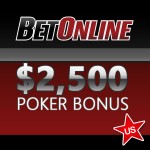 Special promotions and bonus offers are a vital part of any poker site. Not only do they serve to draw in new costumers, but they also ensure that existing players are given a proper incentive to stick around and continue to risk their money. In our BetOnline Poker Review wee find out that BetOnline is no different, and this section is devoted to examining the various perks and privileges they may make available to virtual poker fans.
Tons of of promotions by bet category
If you visit the promotions section of the BetOnline.ag website, the first thing you'll notice is the sheer number of specials being offered to customers. These are broken into sections, including Deposit Bonuses, Sportsbook, Horse, Casino, Skill Games, and Poker. During my last visit, there were a total of 21 items listed under these sections. No matter what your game of choice, there should be plenty of opportunities to gain some extra money.
Rollover Requirement – Withdrawal restriction
Almost any casino bonus comes with a rollover requirement, which means you'll have to wager a certain amount of money before you'll be able to withdraw the extra funds. This is usually expressed with a multiple, so a 6X rollover requirement for $500 in bonus money means that you'll need to wager $3,000 before you can get your hands on the money. This is designed to counter bonus whores, people who sign up with a casino, receive a bonus, and then leave without ever risking any cash.
Before we get to the poker bonuses, let's look at the sign-up freebies available to anyone who signs up with Bet Online:
100% Welcome Bonus – When you make your first-ever deposit, enter a promo code to receive 100% in matching funds, all the way up to $2,500. You'll need to make a minimum $50 deposit in order to qualify. The bonus releases at a rate of $5 for every $15 in rake paid. Players have 60 days to clear the bonus. Any portion not cleared within that time frame expires.
Bad Beat Jackpot – Have you ever put together a winning hand only to find that your opponent was even luckier during the draw? If so, you've suffered through a bad beat. This terrible phenomenon strikes all players at one time or another, but BetOnline has developed a way to make up for it.BetOnline offers bad beat jackpot tables where an additional rake is taken. This money goes into a progressive jackpot. It releases when a player loses four-of-a-kind jacks or better or a straight flush. Both the winner and loser must use both hole cards. The jackpot is distributed in the following way:

Losing hand: 35%
Winning hand: 17.5%

Table share: 17.5%
Reseed next jackpot: 30%
Available Games
Unlike other poker sites, Bet Online specializes in Texas Hold'em and Omaha. This means that fans of draw, stud, or mixed poker need to look elsewhere. The games are always available for low stakes, which makes it a fine option for players on a budget.
The following types of poker tournaments are offered on a daily basis. Check the site's posted schedule for exact details:
Re-buy – Start with 1,000 chips and buy back in if you bust out.
Freezeout – There are no second chances in this type of tournament, as re-buys and add-ons are not available.
Freeroll – This type of tournament costs nothing to enter. If you get knocked out, buy back in and receive another 2,000 chips.
Turbo – Designed for a faster pace, this style of tournament sees the blind level increase every six minutes (as opposed to eight minutes for most games).
Deep Stack – In this style of tournament, the players begin with a number of chips that are proportionately high to the ante or blind. These tournaments can last for hours on end, so be sure that your schedule is cleared before signing up.
Limit – The size of your wager is limited in this more subtle style of tournament. It's second in popularity only to the No Limit variety.
Pot Limit – Situated somewhere between no limit and fixed limit, this type allows you to bet up to the amount of money in the pot.
BetOnline Poker Review – Deposit Methods
If you're tired of dealing with poker rooms that have limited deposit options for players, you'll be pleased to know that BetOnline.ag Poker has one of the largest selections in the online gaming industry. Credit card users may still encounter problems, though, especially if you live within the United States. If your bank declines the transaction, give them a call and make sure you're authorized for international charges. That may not fix the problem, but it's at least worth a try.
For those who are able to use a credit card, you'll need to provide the following items before you can receive your payout:
A copy of your photo ID.
Copies of any card you've used on your account (front and back).
A bank statement or utility bill that confirms your physical address.
If you want to increase the limit on your deposit amount, this can be accomplished by sending the above information, as well as completing an authorization form. Once this has been achieved, and your request has been approved, you'll be able to stock your account with more cash than ever before.
Now let's take a look at the various deposit options: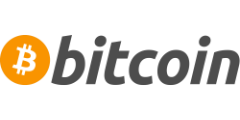 Bitcoin – Bitcoin is a cryptocurrency that involves a degree of risk if held. Players looking to make a deposit do not have to worry about that as much as the funds are transferred within minutes. There are no fee for Bitcoin deposits at BetOnline.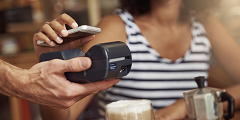 VISA via Person to Person – For gamblers outside the United States, you can use your VISA card to make person to person money transfers. Actually, there's nothing that keeps an American player from trying to use this service, it's just likely that the associated bank is going to shy away from a gambling-related transaction.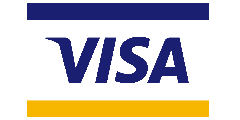 VISA – This leading credit card brand provides credit, debit, and gift cards. Each can be used to send cash to your account, although U.S. gamblers are likely to be disappointed. The minimum/maximum deposit limits are $50/$1,000.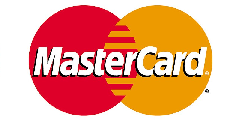 Mastercard – While American customers aren't likely to get their bank to accept any deposits to an online casino, international residents can send a minimum of $50 and a maximum of $1,000.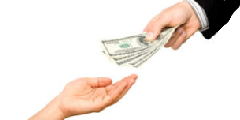 Person to Person – This international system allows money to be sent between individuals, and BetOnline covers any transaction fees on deposits over $300. There's a $50 minimum deposit, and the upper limit is $1,000.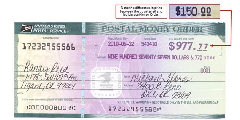 Money Orders – You can purchase money orders at stores ranging from Wal-Mart to 7-11. Once the purchase has been made, the order can be shipped via UPS, DHL, or FedEx. This option is only available for American clients, but it makes a fine option for those living under the shadow of the Unlawful Internet Gambling Enforcement Act.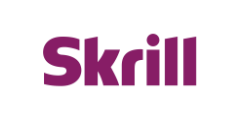 Skrill – When you use this deposit method, your account will be credited instantly. There's a$10 minimum on deposits, but the upper limit is however much you can afford.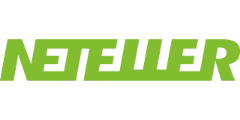 Neteller – You'll have to deposit at least $10 to use Neteller, but there's no ceiling on the amount you can put into your account.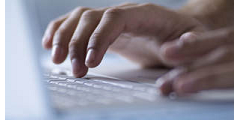 Book to Book – If you're already a member of another sportsbook, you can make a deposit into your BetOnline account. And if the transferring book charges a fee for the transfer, you can even get it refunded upon request. The minimum amount is $500, while there's no upper limit.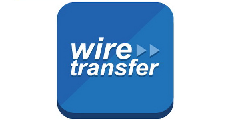 Bank Wire Transfer – Money can be transferred from your bank or savings account and usually arrives in one to three business days. $1,000 is the minimum deposit, and high rollers will be delighted to know that there's no maximum.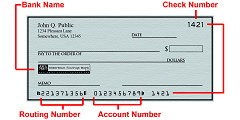 Check – This form of payment can be sent via DHL, UPS, FedEx, or any next-day courier. The standard delivery time is two to four days. Personal checks and money orders are not accepted. The minimum deposit is $1,500, and the maximum is an impressive $24,900.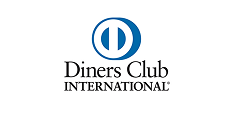 Diners Club International – This credit card carries a minimum deposit requirement of $50 and a maximum of $500.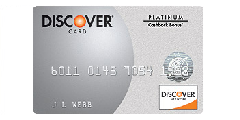 Discover – The minimum deposit amount is $50, while the maximum is $500. You can make a deposit with this card by making a single click of the mouse.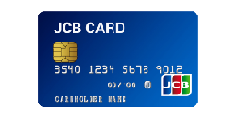 JCB – When you use this international credit card, you can deposit a minimum of $50 and a maximum of $500. A leader in the Japanese card industry—and respected around the globe–this payment method has been available since 1961.
This tremendous selection of deposit options is one of my favorite reasons for using BetOnline. While a lot of competitors only offer one or two ways to put money into an account, this versatile site provides everything from credit cards to wire transfers.
Cashouts & Withdrawals at BetOnline Poker
Having a number of deposit options at your disposal is always a good thing, but it's even better when an online poker room provides you with multiple ways to withdraw your money. After all, most people don't sign up to play simply for the privilege of giving their money to the house. Winning is the name of the game, and any sane player wants to be able to collect their cash with the least amount of fuss.
Fortunately, BetOnline.ag is one of the best when it comes to getting money to customers. They have a total of eight available options, which is far above the meager number offered by most of their competitors.
In this section, we'll take a look at the BetOnline methods of withdrawal. I'll discuss each one, in turn, highlighting minimum and maximum cash requirements, accompanying fees, and any other requirements that you might need to know about.
Bitcoin – Bitcoin is a cryptocurrency that works like an e-wallet. The price fluctuates on exchanges 24 hours a day. BetOnline processes withdrawal by Bitcoin in amounts up to $25,000. There is no fee.
Person to Person – Two of these requests can be made per week, and any that are made before 1 pm EST should be taken care of within 12 to 36 hours. There's an associated fee that ranges from $26 to $101, and this is based on the amount of the requested withdrawal. The cashout amount must be at least $50, although it can go as high as $790.
Bank Wire Transfer – The fee for using this option ranges from $45 to $75, and the requested money is delivered straight to the financial institution of your choice. The time it takes to complete the process is usually under a week, although it can take up to 10 days. A minimum request of $500 must be made, although you can go as high as $15,000.
Skrill – The minimum withdrawal amount is $25, and the maximum per week is $8,000. Up to three transactions can be requested within a one week period, although there always needs to be a day in between the transactions. Canadian residents cannot take advantage of this service, and you'll need to make a deposit via Skrill in order to use this option.
Neteller – In order to use this option, you also need to make a deposit with Neteller. Assuming you've met this requirement, you'll pay a $20 fee and get your money within 36 hours. Three payouts can be made per week, and there's an overall limit of $8,000 during each seven day period. Oddly, there's also a stipulation that requires each payment to be made with a day in between.
Book to Book – You can have your winnings transferred from Bet Online to another participating sportsbook. These transfers take place within 24 hours, but there's a good chance that it'll be completed within a few hours. The minimum payout is $50, while the maximum is $15,000. You can only have $15,000 transferred per week in this fashion, but that should be more than enough to keep you afloat in the meantime.
Cheque Express – If you want to receive a check in the mail, this option is the fastest. It will arrive at your house within seven days via a service like UPS or FedEx, but this rapid option is going to cost you $50. The minimum/maximum requirements are $500/$2,500, and the check must be deposited into a bank account.
Cheque by Courier – With this option, a check is delivered to your house via a reputable courier service. All you have to do is get off the sofa, open the door, and then sign for your package. Checks must be deposited into a bank account, though, so forget about cashing it at the local grocery store. There's a $35 fee for choosing this option, and the courier service should have the check to your house within 15 business days. The schedule is pretty reliable, as delivery services like FedEx, DHL, and UPS rely on their reputation as being fast and dependable. The minimum withdrawal amount is $500 and the maximum is $2,500.
Cheque by Mail – If you're looking for an old-school option, BetOnline is happy to write you a check and send it through the mail. There's a $25 processing fee for this option, and the money must be deposited into a bank account. You can expect the money to arrive within 30 business days, which is more than fine for those who aren't pressed to make their mortgage payment. If you are in desperate need of cash, I suggest going with a speedier option. Using this method, you can withdraw a minimum of $500 and a maximum of $2,500.
It should also be noted that not all of the cashout methods listed above will always work for players in the United States. This is certainly the case with Skrill and Neteller, and banks tied to credit cards are notorious for declining transaction to or from online gaming establishments (thank the George W. Bush administration for that one). Even so, American gamblers should still be left with several possibilities for getting their hard-earned poker winnings delivered.
BetOnline offers a free withdrawal once per month and it must be requested on a Friday. The fee cannot be above $50. If it is, there is a $50 discount on the withdrawal.
Betonline Poker - #1 in the U.S
Accepts U.S. customers with large player pool
10+ years with a strong reputation
$2,500 deposit bonus
Get Your 100% Bonus
Play Now
Features and Software
While the look of the site isn't hideous, it does feature a more simplistic, scaled-back appearance. Poker is just one of several tabs offered—alongside choices such as "sportsbook," "racebook," and "casino"—and all the available information can be found by scrolling down the screen.
Players can choose from three backgrounds during gameplay, as well as four unique colors for the deck. You can also mark a player as a buddy in order to find them in the future, something that will certainly appeal to those who enjoy stalking fish.
I have read accounts from players who've had a bit of difficulty installing the software, but it's nothing insurmountable. Still, this is an area where they could certainly afford to make improvements.
Do you care about mobility? BetOnline Poker Mobile Experience
The current BetOnline mobile experience should please most players. BetOnline's mobile designers optimize apps for Android, iPhone, BlackBerry, Windows Phone, and other Internet browser-enabled mobile phones (Symbian/Nokia). BetOnline has a QR code that allows players to download games by scanning the code. You should be playing within moments using any tablet computer or smartphone on the market. BetOnline's poker software is designed by Connective Games, while its fairness and security are audited by Gaming Laboratories Industries (GLI).


All the Texas Hold'em and Omaha events available on BetOnline Poker are available on BetOnline Mobile Poker: Boost Poker, Windfall Poker, Bounty Tournaments, the MTT Leaderboard Challenge, and $7500 GT Winners Series. Play BetOnline mobile poker anywhere you go. Each Saturday and Sunday, players can enter poker events with $130,000 in guaranteed prize pools. New players receive a 100% first deposit bonus between $50 and $2500, while the automatically are entered into the $10,000 New Players Freeroll.
BetOnline Mobile also has over half of the site's Betsoft video slot titles, while you'll be able to play live blackjack, live roulette, live baccarat, or Super 6 baccarat using an Android or IOS device. Remember BetOnline's $25 risk-free betting, which gives a player a rebate if they lose their first bet at the poker tables or sportsbook.
Is BetOnline Poker Safe?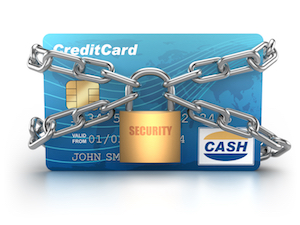 The safety of an online poker room should be of primary importance to anyone who plays. After all, what's the point in winning a bunch of money if a hacker can drain your account or the site refuses to pay out your winnings?
While there's a lot to like about BetOnline.ag, I'm afraid this is one area where they've come up short in the past. All indications seem to point to them getting their act together in recent times, but there have certainly been enough problems in the past to cast a dark cloud over their operations.
Is BetOnline Poker Rigged? – BetOnline Poker Review: is there evidence?
Let me start by saying that there's no evidence that the BetOnline poker software is rigged. Cards are dealt according to a random number generator, so each hand is entirely independent of the next. Unfortunately, the stability of the site is far less certain in other areas. Here are just some of the problems with BetOnline that have become public in recent years:
Password Vulnerability – According to one unhappy player, the customer service reps at BetOnline have had access to everyone's passwords. Certainly, there's the possibility that this policy may have been changed, but the example I just cited happened in 2013. I don't know about you, but that's not long enough ago for my comfort level.
In case you're wondering why that's a problem, allow me to explain. For starters, any customer service representative can access your account at will. They could play a few hands of poker with your money if they so desired, or they could head over to the casino portion of the site and try their luck at the virtual slot machines.
Perhaps they would lose their job if discovered, but there's really no way to know what goes on behind the scenes in Panama. If you want to be 100% safe, it's probably better to avoid the risk altogether.
You should also consider the fact that most people use the same password for multiple accounts. If you fall into this category, then it's possible that a devious person with access to your password could break into all sorts of data and make your life a living hell.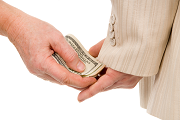 Potential for Collusion – There have been numerous examples of a player being able to create multiple accounts and then have both of them sit at the same poker table. When the player is caught, their account is likely to be shut down, but there's a lot of damage that could be done in the meantime.
In one example, two friends signed in with the same ISP, sat at the same table, and then one dumped $50 to the other. While it's nice that an offender was caught and punished (looks like he may have lost about $37K as a result), it's still troubling that their software would allow this to happen in the first place. It's hard enough to beat another player as it is. If they're controlling another player at the table, or have access to their information, then the level of difficulty increases exponentially.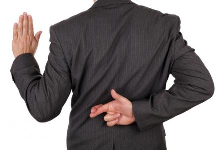 Lying to Customers – Telling a lie is never a good policy, especially when you've just started a business endeavor. This was the case with BetOnline Poker when they launched in 2011, as they immediately told a fib to the gaming community.
Most poker rooms are part of a network that allows them to share players, but BetOnline came out of the gate claiming to be the flagship for the Hero Poker Network. This proved to be false, as it was soon revealed that they belonged to the dubious Action Poker Network. It turns out that the Hero Poker Network was just made up to deceive customers as to the company's true affiliations.
It should be noted that the Action Poker Network has since changed hands and been rebranded as the Chico Poker Network. Their reputation was slowly improved since these changes, and they remain one of the three largest poker networks to accept American players.
Sudden Closure – In 2012, BetOnline suddenly left the Chico Poker Network and went offline without warning. When players became understandably concerned, they were told it was just routine maintenance. It sounds more like an internal squabble that was quickly resolved.
Confiscating Winnings & General Difficulties – There has been an alarming number of cases where BetOnline Poker players had their winnings confiscated for a variety of reasons. In the accompanying link, a customer had to undertake a Herculean quest to get the $15K he had rightfully won.
In another example, a player was driven to the brink of madness thanks to the site's glitchy automation and seemingly clueless customer service staff. While it may be somewhat comical to read about, I know full well that the poor player wasn't laughing in the least.
Note that these issues are more than five years old. They are worth mentioning but it is also important to know that the situation is resolved and BetOnline improves every day.
Is It Legal to Play at BetOnline?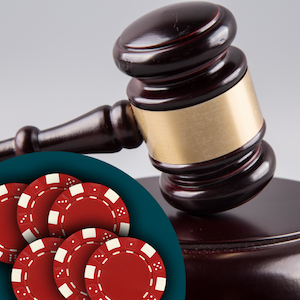 When people ask me about the legality of online poker in the US, my first instinct is usually to quote a line from 1990's rap group House of Pain: "It ain't a crime if you don't get caught." While that might seem like a flip answer, it pretty much sums up my feelings on the matter. You can gamble online all you want, and the chances that jackbooted thugs are going to kick down your door are almost nonexistent.
Thanks to President George W. Bush, the UIGEA has thrown a major scare into everyone associated with the online gambling industry in the United States, including the players. I'm talking about hard-working, law-abiding men and women who simply want to sit in front of a computer screen and play poker after a long day of toiling for rent money.
What does people forget about the UIGEA?
What people seem to forget (or never knew in the first place) is that the UIGEA targets companies and not private citizens. One of the major purposes of the bill is to prevent money from being sent to offshore companies for the purposes of gambling. This is intended to cut down on money laundering, a criminal activity uses by everyone from organized crime to terrorist organizations.
Federal Laws and State Laws with Online Poker
Federal laws in the US have no prohibitions for playing poker online but most state laws make online gambling illegal either directly or indirectly (by making everything not classified as lawful unlawful). We recommend that you contact a local gaming lawyer in order to find out if it's legal to play internet poker for real money where you live.
The biggest risk comes from choosing an online poker room. Since most casinos are located in foreign companies, there's always the danger of getting ripped off and having no legal recourse. That's why casino watchdog sites are so important, as well as articles like the one you're reading right now.
Current Reviews and Comments by Real Players
Players praise the cash games at BetOnline Poker, due to fast payouts and fishy players. The online tournaments receive mixed reviews, mainly from international players who have such a wide range of poker options. BetOnline offers one of the biggest poker communities in the US poker market. Those used to international guaranteed events might not like $130k guaranteed poker events, but those are among the biggest for American card players. You will find customer complaints about BetOnline, but most of these stem from the era when the site used the Action Poker/Chico Poker software. Players praise the switchover from the old Chico software platform to the Connective Games software in 2016. BetOnline and Sportsbetting are their own poker network, but both sites are owned by the same company. This means BetOnline has total control over its cashier, so skilled players like that it gives the site control over its own loose database of players.
Despite being independent, BetOnline has strong traffic. It flips between the #2 and #3 largest poker site in the United States gaming market. It helps that BetOnline welcomes so many international players. American card players gain rare access to international play, while international poker players get their rare chance to play American fish.
Players complain about the fees assessed for withdrawals. At one time it was 6% of the withdrawal, but now is $50 per withdrawal. This is mitigated somewhat because players receive 1 free withdrawal per month.
Chip Dumping Incident
BetOnline had one infamous incident in which a player was denied $30,000 for chip dumping. The player dumped $50 to a friend so that friend could keep playing. BetOnline realized what happened and refused to pay the player's $30,000 bankroll because he had cheated to help another player.
The fact is: chip dumping is cheating and it should lead to penalties in most situations. At the same time, he dumped chips in a heads-up game, so no other players sitting at the table were hurt by the situation. You could argue that BetOnline should not have taken such a hardline position on chip dumping in this situation. Long story short, play within the rules at all times, because you won't get leniency under the terms and conditions.
The Final Verdict
Should you open an account and play at BetOnline Poker? Well, the site does have an impressive number of deposit and withdrawal options, as well as ever-changing bonuses and promotions. They also happily accept American players, which is something that can't be said for many of their competitors.
There have been some issues. Those date back at least five years. There are no recent troubles at BetOnline.
For these reasons, We recommend BetOnline Poker.
Betonline Poker - #1 in the U.S
Accepts U.S. customers with large player pool
10+ years with a strong reputation
$2,500 deposit bonus
Get Your 100% Bonus
Play Now