BlueFire Poker Review

Bluefire Poker aims to fill in a bit of a niche. While there are several training platforms geared towards new players or those playing for low stakes, there aren't all that many geared towards those playing for very high stakes. This is exactly what Bluefire Poker aims to accomplish within the poker world. However, is this a platform that's worth considering when there's quite a bit of money on the line? Let's take a look.
Reputation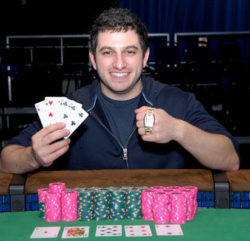 A lot of platforms went the route that they need to have the largest roster of professional players at their disposal. This isn't the case with Bluefire Poker. Bluefire's main professional affiliation is Phil Galfond, who online poker players might know as one of the leading Texas Hold'em players and a name that's been involved in several high stakes. Other leading online poker players have also made their presence felt on the platform, but this is largely Phil Galfond's Poker Training platform as he takes players through some of the more advanced principles.
Use your BlueFire training and start playing poker for real money at:

Betonline Poker - #1 in the U.S
Accepts U.S. customers with large player pool
10+ years with a strong reputation
$2,500 deposit bonus
Get Your 100% Bonus
Play Now
As a side note, many of the videos on Bluefire Poker automatically assume players have developed quite a bit of technical skill and are familiar with the more advanced concepts in both poker terminology and playing styles. This isn't a platform that's friendly towards beginners because of it and is a necessary consideration to make if a player's skills aren't necessary up to scratch as of yet.
User Interface
Bluefire Poker boasts a modern design that's easy to follow and works as it should with all buttons redirecting to their appropriate destinations.
Video Quality
Bluefire Poker has always taken a quality over quantity approach and only offers some of the best video tutorials available on the Internet today. Unfortunately, this has left players in a bit of a Catch 22 situation whereby there's not all that much to watch on the platform in comparison to some of its competitors. Of course, Bluefire Poker by its very nature is taking a more specialized approach by putting itself into a niche market to only attract those who play high stakes poker, but even then everything just feels a bit incomplete, light, and not having all that much substance to it.
With that being said though, what's on offer here is indeed some of the best on the market today. The recording equipment used to capture the tutorials was obviously purchased with filming in mind as each of the clips is broadcast using HD-quality video and clear digital audio.
Speed and Presence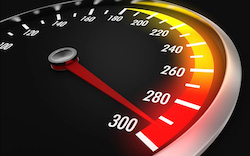 Bluefire Poker is relatively new within the online poker scene. Despite being a newcomer, it hasn't necessarily struggled in terms of gaining the appreciation of high stakes players, who have filled up its user base quite quickly. It has gained a respectable user base and this influx of users hasn't posed any obvious strain to the platform's hardware. It is able to stream videos at an acceptable rate without any instances of lag or buffering; unlike some of its competitors. This is key to the overall user experience, since having fast loading videos made the use of this platform all that more easy and enjoyable. I wasn't at any point waiting around for things to load due to a server overload or some other computer glitch.
Price
There are 3 available tiers in which the complete package is worth a one time investment of $297 to get. Comes with an unlimited access to all BlueFire Poker Videos a total of 12 course bundles. You can find more information about the other plans right here.
Conclusion
Bluefire Poker will certainly meet the needs of those who are exclusively high stakes gamers or wish to progress into such a field. It is indeed a different way of playing altogether that requires quite a bit of attention and consideration in order to perfect without losing quite a few chips along the way. However, it exclusively meets the needs of this particular market. If you're new to the game or just want a basic refresher course, then it'd probably be best to look elsewhere.
Ready to start training? Visit BlueFire today!
Interested in learning about other online poker training sites to sharpen your skills? Find our trusted and reviewed training sites here!