Using WebMoney on Poker Sites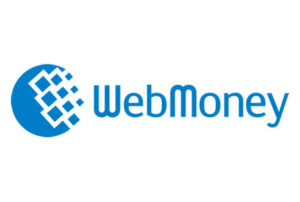 WebMoney, officially known as WebMoney Transfer, was founded in 1998. It was originally intended to be used by customers in Russia and other nations within the former Soviet Union. It has since managed to expand its scope, picking up over 25 million customers and serving the needs and countries around the globe.
The WebMoney system allows for real-time financial transactions to take place, although customers are not required to have a bank account or credit card in order to manage their money.
While transactions can be conducted online, the service also has withdrawal and funding points in at least 86 different countries. WebMoney is a great real money online payment option for poker players that live primarily in Eastern Europe.
Trusted WebMoney Poker Sites
Top Poker Sites
Rank
Poker Site
Payment Grade
Bonus
Play Now
Poker Sites Accepting WebMoney
When it comes to choosing an online poker room, many players opt for WebMoney poker sites. With the option to use a WebMoney account, players know that their funds are secure. The financial system provided by WebMoney allows players to complete real-time financial transactions. A bank account or credit card is not required, a factor that provides more flexibility for online poker players.
With a WebMoney account, poker players can conduct transactions online, easily learning how to deposit money in WebMoney for online poker gameplay. Players also have the ability to make withdrawals and add funds at locations in at least 86 countries worldwide. The payment option is highly utilized by players who live in Eastern Europe.
WebMoney is easy to use for depositing and withdrawing funds for online poker players. The option is versatile and supports bitcoin, which is a major benefit to players who want to use the cryptocurrency for poker gaming online.
Players can choose to fund a WebMoney account with a wire transfer, money order, WM Prepaid Card, cash at an exchange office or using Bitcoin. Withdrawal options vary based on the purse option used at WebMoney but can include WebMoney Card, bank wire, money transfer, conversion to electronic currency and more.
Using WebMoney at 888Poker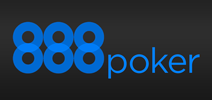 One of the most popular and trusted online poker sites available today that accept WebMoney deposits is 888poker. Offering players around the world the best in poker gaming, 888pkoer is a must-use when you want to enjoy quality cash games, tournaments, satellites for major live events and more. 888poker also provides the best in promotions, including an $88 free no deposit bonus.
888poker is one of the available WebMoney poker sites, providing their members with the multifunctional payment tool. Countries that can use WebMoney at 888poker include:

Armenia
Azerbaijan
Estonia
Georgia
Kazakhstan
Latvia
Lithuania
Moldova
Russia
Uzbekistan
The minimum amount that must be deposited at 888poker with WebMoney is $10/€10/£10. Start playing on 888Poker today!
Paying with WebMoney on PokerStars
One of the most recognizable online poker sites available today is PokerStars. As one of the most trusted WebMoney poker sites, players will have access to an easy way to deposit and withdraw funds. The benefits of calling PokerStars your online poker home are vast. You will have access to the best in real money gaming, including cash games, tournaments, satellites and qualifiers for the most popular land-based poker series and events.
With your WebMoney account, you can easily deposit and make withdrawals at PokerStars. The site even offers step-by-step instructions, so you can complete your first deposit quickly and get in on the poker action sooner rather than later.
If you already have a WebMoney account, then you will be ready to deposit at PokerStars of 888poker. For newbies, the WebMoney official site is easy to use. Learning how to create a WebMoney account will ensure that you are ready to use their financial method at your favorite online poker site. Easily learn how to deposit money in WebMoney and you will be ready to play. Learning how to withdraw money in WebMoney is also simple, ensuring you have access to your winnings as soon as possible.
How to create a WebMoney account
Creating a WebMoney account can be done in 5 easy steps:
Log on to their website
Click on Sign Up
Enter the required personal information
Confirm your email and phone number
Set the password to your purse
With this, you will be all set to start using WebMoney on poker sites that accept this method of payment. Keep in mind that there are deposit and withdrawal limits.
Fees Charged for Using WebMoney
There's no cost for opening up an account and receiving payment from a third party. If you want to send funds to someone else, however, you'll be required to pay a flat fee of 0.8% on all transactions.
For an example, let's look at the cost of making a deposit or withdrawal at PokerStars. According to their website, the maximum transaction fee charged for a PokerStars deposit would be 50WM (the equivalent of $50 US dollars). Withdrawing money, however, costs the user nothing.
Tools for Managing Your WebMoney Account
In order to manage your WebMoney account, you'll need to download one of two free tools offered on their official site. These include the following:
WM Keeper Lite – This option doesn't require software to be uploaded to your computer. Instead, it allows the user to conduct their business by combining a secure https connection and Internet browser. A personal certificate is installed on your computer, and this allows the necessary data to be identified, protected, and transmitted. Personal certificates are valid for two years, and they can be installed on any browser.
WM Keeper Classic – Downloadable software that's installed on your computer and allows the customer to manage their WebMoney account. It provides greater security and versatility than the WM Keeper Lite option.
How does WebMoney work?
When using WebMoney, all currency is stored in purses. Each has a 12-digit number and is attached to a WMID, which includes a prefix indicating the types of funds. Once the customer has chosen their WM Keeper option, they will be able to create their own purses for storing funds.
WM Units and Purses
There are different types of available purses for storing and transferring money to online poker rooms. In the list below we name the most common purses and its currency equivalency:

Z Purse (WMZ)  – U.S. Dollars
R Purse (WMR) – Russian Rubles
E Purse (WME) – Euros
U Purse (WMU) – Ukrainian Hryvnias
K Purse (WMK) – Kazakh Tenge
Y Purse (WMY) – Uzbekistan Soms
B Purse (WMB) – Belarusian Rubles
G Purse (WMG) – Gold
X Purse (WMX) – Bitcoins
Once money has been transferred into your purse, it is expressed in WM Units. These units have a 1:1 relationship with your currency of choice, which means that $1 in a WMZ purse (American dollars) is equivalent to 1 WM Unit.
WebMoney Deposits and Withdrawals
If you want to make a deposit to a poker room using WebMoney, you can add funds to your virtual purse by using one of the following methods:
Wire Transfer
Money Order
WM Prepaid Card
Cash at an exchange office (also known as cash-in points)
Conversion from electronic currency such as Bitcoin
Depending on which type of purse you're using, a variety of withdrawal methods are available to customers seeking to transfer their poker winning into spendable currency. These include the following:

Bank Card
WebMoney Card
Internet Banking
Virtual Card
Cash through Postal Remittance
Withdraw from Guarantor
Bank Wire
Money Transfer
WebMoney Exchange Office
Conversion into Electronic Currency
Cash at Bank Branch
Cash through Stock Exchange
Conclusion
WebMoney is another option for funding your online poker room account, especially if you live in or around the nations that comprise Eastern Europe. The ability to select multiple tool management options lends a level of versatility not shared by the competition, and the fact that they support bitcoin keeps them on the cutting edge. The biggest drawbacks include lack of support for Paypal or Western Union, sometimes high commission fees, and the involvement of potentially disreputable third-party providers.
Looking for other payment methods?
Didn´t find what you were looking for? Don´t worry. At our Real Money information page, you can find other methods of payments that can better suit your need and can work in your country.