Ignition Poker Review 2023
Ignition Poker is one of the newest online cardrooms which caters to American and Australian players, but it also is one of the oldest poker sites for US players and Aussies. That might sound strange, but it's true.
Only 5 months after its launch, Ignition bought Bovada's poker business, giving it one of the biggest community of card players in the United States poker market.
Overnight, Ignition Poker launched in the latter half of 2016, but with one of the oldest communities of online card players in the world.
Play now on Ignition Poker | Top US Poker Site
Sign up Bonus: 100% up to $2,000
Poker Points
Anonymous Tables
Trusted and safe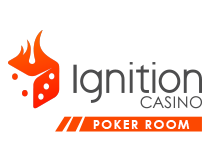 Claim your welcome bonus right now!
Ignition Casino's Relation to Bovada and Bodog
Ignition Casino bought Bovada's poker room in July 2016 and renamed the card site Ignition Poker. The company's poker client used the same proprietary Bovada/Bodog software, so many people thought Ignition was owned by the same company. They were correct. Lynton Limited, the company which owns Bovada, Bodog, and Slots.lv, owns Ignition Poker.
In early 2017, the PaiWangLuo Poker Network bought the Bodog Poker Network and all of its skins. That purchase included Ignition Poker. In August 2017, a year and a month after Bovada sold its poker site to Ignition, Bovada launched a new online poker room. Bovada is a part of the PaiWangLuo Poker Network.
Safety and Security Ignition Provides
Ignition Poker accepts Bitcoin payouts, so it uses the ultimate payment method to assure safety and security. Crypto-currencies like Bitcoin use blockchain technology to assure fast, secure transactions. Any time a payment is made using Bitcoin, a unique transaction is added to the blockchain and you receive a new code to access funds.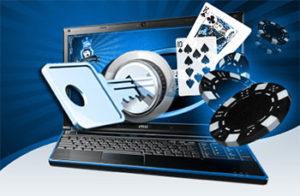 Identity thieves simply cannot steal your payment code without breaking into your physical home. Because of the advanced security, Ignition Poker approves withdrawals without the long verification process otherwise needed.
The Basics of Ignition Poker
Ignition Poker has several poker variants played at four different bet levels: micro stakes (penny player), low stakes, medium level, and the high roller stakes.
Ignition also includes advanced game features to enhance your card-playing experience. Let's start with the basics of Ignition Poker, and what they offer you to have a superior online poker experience.
Creating an Ignition Poker Account
Creating an account at Ignition Poker is a simple process. We've gone through the registration, downloading, and depositing process to get the scoop on how it's done. Remember, you can either download the poker client or play in the instant-play mode.
Ignition Casino Homepage: The best way to access Ignition Poker is to start at the Ignition Casino homepage. Once you are on the Ignition website, search on the left side of the screen to find the Poker page. Poker is one of the gaming options among broad categories like Slots, Blackjack, Table Games, and Video Poker.
Go to Poker Page: On the left side of the homepage, you'll see a link named "Poker" underneath the table of casino games. The link is directly under "Specialty Games". Click on "Poker" to enter Ignition Poker.
Download Poker Client: Now you're at a page which discusses Ignition Poker's tournaments. Under the first paragraph, you'll see an orange link that says "Download Poker". Click on this link to download and install Ignition Poker's software. The download should appear on your Downloads page within seconds.
Install Ignition Poker: Locate the Ignition Poker download in your Downloads folder. Double-click the icon to begin the installation. This should take less than 2 minutes for most PCs. Wait until the process is complete to enter the lobby. If you have any questions, refer back to the Ignition Poker page for instructions.
Start Playing: Once the installation is complete, start playing instantly. If you do not have a player account, register with a quick 3-step sign-up process. Players can play in Practice Mode without funding their account. If you wish to play poker for real money, use Bitcoin, Visa, American Express, or MasterCard to make a deposit.
Play for Real Money: Now that you have money in your player account, click on one of the real-money tournaments or cash games found in the poker lobby. You'll see a big list of poker events, including turbo events, SNGs, and big guaranteed tournaments. Ring games for Texas Hold'em, Omaha, and Seven-Card Stud are playable. Once you've won some money, cash out using Bitcoin or check-by-courier.
Pros & Cons of Ignition Poker
Like any gaming sites, Ignition Poker has its own set of advantages and drawbacks. Ignition has a number of fun and useful features which don't get mentioned often, including complete hand histories, fully downloadable hand histories, the popular Instant Heads-Up Rematch, Rabbit Cam, single session player notes, multiple entries for Zone Poker, up to 20 poker tables at once, the quick seat feature, new chat features, and customizable table designs.
Pros
$2000 Bonus: Ignition has a $2000 welcome bonus which works for poker and casino games. Most online poker sites have a smaller bonus than casino sites. The 25x rollover is better than many competitors, too.
Poker Points: The rewards club is Poker Points, which you accumulate through cash games and tournaments. You convert these into tournament tickets and freerolls. The Poker Club includes 25% cashback.
Zone Poker: Zone Poker is a fast-paced way to play poker because if you fold, you don't wait on the next hand. You're thrown to a new table with a new set of opponents. Zone Poker is the most popular game at Ignition.
Anonymous Tables: Ignition Poker has the anonymous feature. When you sit down at a table, you can go in totally incognito. The idea is similar to live tournaments, where you don't know much about your opponents at the table.
Mobile Poker: Ignition Poker is compatible with iPhones, iPads, Android phones, and tablets. Mobile poker players can enjoy cash games, SNG events, and Zone Poker.
Cons
Delayed Poker Points: New players start earning Poker Points over their first 30 days, as their poker welcome bonus wears off. This means you won't be earning Poker Points immediately.
No Australian Dollars: Ignition Poker caters to Australians, but it does not support Australian dollars yet. Since most Aussie poker sites left the marker in mid-to-late 2017, Ignition is still getting up to speed in Australia, so this should change.
Smaller Guaranteed Weekly Prizes: Aussie players might not be satisfied with the $100K Sunday poker tournament. Americans are used to smaller prize pools, though even they can find $1 million GTD events online. Ignition Casino does have $1.5 million guaranteed per week and a growing customer base.
No Live Dealers: Ignition does not have live dealer games yet. This might not matter to card players, but many still enjoy a few live dealer casino games. Also, live poker is now available online, so it would be nice to have the option.
Poker Features at Ignition Casino
Ignition Poker has collected the best Features in the international online poker market and included them in its own proprietary online poker client. These special features help dissect your poker style, analyze your opponents, hide your own history from potential competitors, or experience new styles of online poker.
Poker Game Features
Zone Poker: In Zone Poker, you avoid lag time players often face in poker. If you fold your hand, instead of waiting for other players to make decisions, you're moved to a fresh table with new players to start the next hand.
Quick Seat: With the new Quick Seat feature, you simply pick your game variant and your stake and you'll be seated automatically at a table.
Anonymous Players: The Anonymous feature allows you to sit down at the table without your various opponents knowing your full hand history. As you go incognito, you play as you would at a live tournament —not knowing much about the other players. This evens the playing field.
Instant Heads-Up Rematch: Once a poker event is finished, you can activate the Instant Heads-Up Rematch to continue the rivalry with your previous poker opponents.
All-In Percentage Feature: As you make your decision on whether to go all-in or not, a percentage appears on your screen to indicate your odds if you go all-in. This is the information you would see on the TV screen watching poker at home.
Hand History Viewer: This lets you analyze your hand history with complete video of the hands, so you can see your decision process play out. Includes hand histories for Cash Games, STT's, and MTT's.
Multi Entries for Zone Poker: The Multi-Entry feature allows you to play 2 games of Zone Poker at once. Never have downtime while playing at Ignition Poker.
Play More Poker: For one of the wildest approaches to card playing, this feature lets you play up to 20 tables of poker at the same time.
Fully Downloadable Complete Hand Histories: Once a scheduled tournament, Sit and Go event, or cash game pot is completed, you'll be able to go back and see the hand played with other players' hole cards showing. This lets you analyze your play and theirs.
Rabbit Cam: Rabbit Cam shows what the next card would have been, had you not folded.
Single Session Player Notes: This allows you to take notes on the game you're playing at the moment, to quickly dissect your play and your opponents' styles.
Poker Convenience and Enhancements
Ignition Poker provides several features that make the game either more convenient for players or provides different customizations to keep you alert and entertained over long poker sessions.
Mobile Poker: Ignition Poker for Android or iOS gives card players on-the-go the chance to play anywhere, anytime.
New Chat Feature: Ignition Poker's new chat feature translates certain emojis and phrases into different languages. Plus, you can mute players or whole games.
Customizable Card Design: Card players can customize the cards with 3D animated graphics or more traditional aesthetics.
In-Software Casino Games: Play casino mini-games while you prepare for the next poker hand.
Customizable Tables: By selecting "Settings: Table Settings", you can customize your card table with six different colors and stadium themes.
Multiple Language Software: Ignition Poker caters to speakers of English, Spanish, and Simplified Chinese, so most people in the world can play.
Types of Poker Games
Tournament categories include Scheduled Tournaments, Sit & Go Tournaments, Jackpot Sit & Go, and Zone Poker. Cash Games is another play option, with Texas Hold'em, Omaha Hi, and Omaha Hi/Lo available in a ring game version. A link for Casino Games is available, for those who enjoy playing mini-games while waiting for the next poker hand.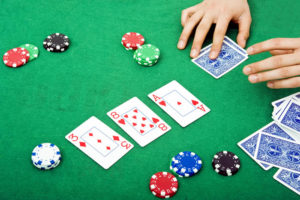 In the poker lobby, players see all the information needed to make a choice. Buy-in categories include Micro, Low, Medium, and High stakes.
Limits include "No Limit" and "Pot Limit". The tournament list includes the type of game, stakes, type of limits, max players, and the number of players currently signed up for the event.
You'll also see statistics like average pot and the percentage of players who fold pre-flop. You'll have everything at your disposal to pick the kind of poker event you like best.
Texas Hold'em: The most popular poker variant in the world, Texas Hold'em is a community card game in which every player receives 2 hole cards but shares 5 community cards with other players.
Omaha Hi: Omaha Holdem is similar to Texas Hold'em, except players receive 4 hole cards apiece, along with 5 community cards. The object is to pick the 2 best hole cards and 3 best community cards to build a 5-card hand, but you must use 2 (and no more than 2) hole cards. At Ignition Poker, the game is called Omaha Hi.
Omaha Hi/Lo: Omaha Hi/Lo is Omaha Holdem with a twist. The player with the highest hand splits the pot 50/50 with the player who holds the lowest hand. This presents a new challenge, requiring you to build two hands at once. If no one qualifies for the low hand — the low hand cannot have a card above 8 — then the full pot goes to the high hand.
Card game players who want to sample Ignition Casino should consider the site's many table poker games. For example Let Em'Ride, Caribbean Holdem, and Caribbean Stud Poker use poker game mechanics but have 5-figure progressive jackpots.
Tri-Card Poker and Pai Gow Poker are table games which provide a different challenge to poker players. Of course, card games like blackjack and baccarat are available for those who want to step out of the confines of poker.
Ignition Poker Game Limits
Fixed Limit (FX)
With no doubt this is the safest way to play poker. The raises in a fixed limit game of poker are predetermined and cannot be increased. These are listed on the limits section of the schedule on Ignition Poker. A game with a $5/$10 designation has limits on the betting rounds of $5 for the opening bets and $10 in later bets.
In the example, the first two betting rounds have a limit of $5. The second two betting rounds have a limit of $10. The pre-flop and flop bets would have a limit of $5, while the turn and the river bets would have a $10 limit.
Players are limited to 3 raises per betting round, though this increased to a 5-raise limit if only 2 players remain in the pot. Fixed limit assures players do not gamble away too much cash on any one hand.
Pot Limit (PL)
This is the next level of betting. Pot Limit games have limitations, but they can increase quickly as the four betting rounds happen. The minimum bet is the big blind, which is straightforward.
The maximum bet is equal to or greater than the previous raise. In a $5/$10 game where the pot has reached $100 and your competitor just bet the minimum of $10, then the max bet would be $100 (pot) plus $10 (opponent's raise) plus $10 (your max raise).
In the next round of betting, the limit would be the pot ($100) plus the previous bets ($130) plus the player's required call ($130) for a total of $360. As you can see, Pot Limit Texas Hold'em can generate serious action pretty quick.
Note that, in pot-limit games, no limitation is placed on the number of raises that are allowed. Instead, players can raise until one player is all-in. Pot limit is a popular form of betting for Omaha and Seven-Card Stud, though it is found in all variants of poker on Ignition.
No Limit (NL)
This is the game players most likely have seen on television tournaments. No Limit Texas Hold'em (NLTH) It is the wild and woolly form of poker, where a player can be forced to make an all-in call on any hand. Minimum bets are enforced. The minimum bet at the table is either the high stake or the big blind — whichever is bigger.
A raise has to be equal to or larger than the previous raise. No maximum number of raises exist, while a player can bet their whole chip stack on any raise, certain limitations apply.
A player cannot be pushed out of the pot by raising more than their chip stack. If two players remain in a hand, the player with the smaller chip stack is considered "all-in" and the pot is double their chip stack.
In a hand with three or more players remaining, the player with the lowest chip stack remains in the hand with the main pot. The two (or more) other players have their remaining chips placed in a side pot. Thus, the hand can have two winners.
Ignition Poker Tool: Bet Slider
For those who find this confusing or intimidating, there is no reason to be concerned. A bet slider is found on each poker table with the minimum and maximum bets at each stage of the hand. If you're playing online poker, then a graphic shows the bet slider. In either form of poker gaming, locate the bet slider and refer to its min/max numbers before making bets.
Ignition Poker Bonuses
Ignition Casino has $2000 in welcome bonuses, including a $1000 Casino Welcome Bonus and a $1000 Poker Welcome Bonus. Since the terms and conditions for each of the welcome bonuses are much different, let's discuss each in detail.
100% up to $1,000 Casino Welcome Bonus
The Ignition Casino Welcome Bonus matches funds up to $1,000 at a 100% rate on your initial deposit. The playthrough requirement on this bonus money is 25x. The bonus has a contribution rate for each of the games in the casino, with slots and specialty games at a 100% contribution rate and most table games at 20%.
This can be redeemed only one time and has a maximum bonus amount of $100. The full table, which applies only to the welcome bonus, is located below.
| Wagering Contribution | Percentage Contribution |
| --- | --- |
| Online Video Slots | 100% |
| Specialty Games | 100% |
| Most Table Games | 20% |
| Video Poker Games | 10% |
| Most Blackjack | 10% |
| Single-Deck Blackjack | 5% |
| Double-Deck Blackjack | 5% |
| Roulette | 5% |
| Baccarat | 5% |
| Craps | 0% |
100% up to $1,000 Poker Welcome Bonus
The Ignition Poker Welcome Bonus reaches up to $1000 at a 100% match rate, as well. In this case, you'll need to unlock the poker bonus by downloading the poker client, then earn Poker Points over the next 30 days of real money play. The bonus has 8 different levels you can earn over the first month of play.
Each new level attained unlocks more bonus cash. If you reach Level 8, you'll have unlocked $1000 total in casino bonus money. Below is a table with the details. The bonus deposited is determined by the total of all money deposited within 24 hours of your initial deposit. Your time frame to unlock bonus money is within 30 days of your initial deposit.
| Level | Poker Points | Bonus Money | Total Bonus Cash |
| --- | --- | --- | --- |
| 1 | 15 Poker Points | $5 Bonus | $5 |
| 2 | 85 Poker Points | $20 Bonus | $25 |
| 3 | 185 Poker Points | $25 Bonus | $50 |
| 4 | 400 Poker Points | $50 Bonus | $100 |
| 5 | 1,000 Poker Points | $100 Bonus | $200 |
| 6 | 2,500 Poker Points | $200 Bonus | $400 |
| 7 | 5,000 Poker Points | $250 Bonus | $650 |
| 8 | 10,000 Poker Points | $350 Bonus | $1000 |
$2,000 Bitcoin Casino Welcome Bonus
The Bitcoin Casino Welcome Bonus is worth twice as much as the standard welcome bonus. If you deposit using a Bitcoin wallet and use the coupon code IGBITCOIN200, you'll receive the bitcoin deposit bonus.
This promotion has the same wagering requirement (25x) as the regular Welcome Bonus. The Bitcoin Bonus contains the same contribution rate on the games you play, so read through the contribution rate chart above to learn which games are best.
$1,000 Unlimited Bitcoin Match Bonus
If you prefer, you can accept an unlimited, 25% match bonus on every Bitcoin deposit you make at Ignition Casino. This promotion has no limit, but it must be redeemed instead of the $2000 Bitcoin Bonus. Anytime you make a Bitcoin deposit, you'll receive 25% in matching funds.
This offer has a 10x playthrough and can be redeemed at any time, though it has some limitations. Single Deck Blackjack, Double Deck Blackjack, Roulette, Craps, Sic Co, and Baccarat do not apply to the contribution rate. All other contribution rates remain the same as the chart above.
$200 Royal Flush Bonus
Anytime you are playing a Texas Hold'em cash game and you win with a royal flush in the game, you'll receive a special royal flush bonus that is 50x the poker game's big blind, up to $200. The hand must win the pot, but you do not have to go to a showdown to win the bonus. You'll need to inform the poker cashier within 48 hours to receive your bonus.
$1000 Bad Beat Bonus
If you have a particularly bad beat at Ignition Poker, you might be eligible for a Bad Beat Bonus worth 100x the original big blind (up to $1000). In this case, the hand does have to go to a showdown.
Three or more players must be dealt into the hand, while both pocket cards have to be used in the winning hand and the losing hand. You'll need to be playing a Texas Hold'em cash game before this happens.
"Claim these great bonuses when you sign up at Ignition Poker, and start playing with extra cash!"
Wagering Contributions: All Bonuses Except Welcome Bonuses
Ignition Casino has many daily and weekly bonuses. These have a different contribution rate than the welcome bonuses. They also can be redeemed multiple times, in many cases. Read through the Ignition terms of use to learn the full details of the weekly and daily bonuses at Ignition Casino.
| Wagering Contribution | Percentage Contribution |
| --- | --- |
| Online Video Slots | 100% |
| Specialty Games | 100% |
| Most Table Games | 60% |
| Video Poker Games | 30% |
| Most Blackjack | 30% |
| Single-Deck Blackjack | 5% |
| Double-Deck Blackjack | 5% |
| Roulette | 5% |
| Baccarat | 5% |
| Craps | 0% |
Ignition Reward Program for Poker Players
Ignition Miles is the name of Ignition Casino's reward program for poker players. The Ignition program rewards players with new miles every time you play or gamble. Players can cash in or exchange Ignition Miles at any time.
You never lose your status and you get cash back on losses. Each time you move up in loyalty ranks (tiers), your benefits get even better. This equates to money in the form of cash bonuses.
Chrome Level players and above qualify for a weekly freeroll tournament with a $2,500 prize pool. Platinum Level players and above are eligible to receive special birthday bonuses.
How to Earn Ignition Miles
| Game | Wager Amount | Per $ Wagered |
| --- | --- | --- |
| Slots | $1 Wagered | 5 Ignition Miles |
| Video Poker | $1 Wagered | 1 Ignition Mile |
| Table Games | $1 Wagered | 1 Ignition Mile |
| Specialty Games | $1 Wagered | 15 Ignition Miles |
Ignition Rewards Levels
| Miles | Redemption Rate | Cashback Bonus |
| --- | --- | --- |
| Steel | 2500 Miles | $1 – Bonus: 6% |
| Chrome | 2250 Miles | $1 – Bonus: 7% |
| Bronze | 2000 Miles | $1 – Bonus: 8% |
| Silver | 1750 Miles | $1 – Bonus: 9% |
| Gold | 1500 Miles | $1 – Bonus: 10% |
| Platinum | 1250 Miles | $1 – Bonus: 11% |
| Titanium | 1000 Miles | $1 – Bonus: 12% |
| Diamond | 1000 Miles | $1 – Bonus: 15% |
Ignition Casino Poker Tournaments
Ignition Casino has a full list of poker tournaments, including $100K guaranteed events, high roller tournaments, satellite events, freerolls, and sit-and-go tournaments.
My idea is to give you an overview of buy-in requirements, betting limits, times of the week each are available, and payouts for each tournament. Let's dive in.
$100K Guaranteed Sunday Event
The $100K Guaranteed Sunday event takes place each Sunday afternoon at 4pm Eastern time. The event has a $162 buy-in and a $100,000 minimum prize pool.
First place wins $17,000, while satellite events begin for as low as $1 apiece. Look for "Guaranteed Satellites" and "Last Chance Qualifiers" to win your way into the $100K GTD Sunday event.
$75K GTD Weekly Tournament – High Roller Event
The $75K GTD Weekly Tournament happens each Sunday evening at 6pm Eastern time. The $75K GTD Weekly Tournament requires a $325 buy-in, but high rollers face a smaller playing field and now receive a boosted jackpot with $25k more than before.
Those who don't want to pay the high entry fee can win their way into the event with satellite tournaments Monday through Sunday with buy-ins as low as $5.50.
Sit-and-Go Tournaments
Sit-and-Go tournaments (SNGs) are a high-intensity way to bet on poker and a key part of the tournament schedule at Ignition Poker. The idea of a sit-and-go is the event begins as soon the (smaller) field is complete, so players on-the-go don't have to stick to rigid tournament schedules.
SNGs can involve Texas Hold'em or Omaha and the field of entrants ranges between 2 and 45. Buy-in levels including everything from $1.10 entries to $215 buy-ins.
There are different sit-&-go event types you can choose from:
Satellite: Win and you gain free entry into a bigger tournament with bigger prizes.
Turbo: The blind levels increase faster, getting players to the earnings stage faster.
Hyper Turbo: Even faster than the turbo events, for the highest speed events.
Double Up: Half the field gets winnings (double their buy-in), so you're in the money after surviving half the field.
Triple Up: The top third of the field wins triple their buy-in.
Deep Stack: Players start with twice as many chips in their stacks.
Jackpot Sit & Go Events
Players also can enter the "Jackpot Sit-and-Go" events. These boost the winning prize, so players can win bigger jackpots on less time-intensive events.
The jackpot sit-and-go tournament allows players to win up to 1000x their entry fee. Like the standard sit-and-go tournaments, the Jackpot Sit-and-Go event comes with a wide variety of tournament rules.
$1.5 Million in Guaranteed Weekly Tournaments
Every week, Ignition Poker has at least $1.5 million in guaranteed weekly tournaments. The schedule includes $10,000 GTD events Monday through Friday.
It includes a list of special $3000 GTD events on Monday, Friday, and Saturday. The schedule also includes a $30,000 GTDs on Sunday, in addition to the big $100K GTD Sunday event.
"Sign up at Ignition Poker and start playing in tournaments!"
Ignition Poker Mobile
Ignition Poker is compatible with Android and iOS devices. The Ignition Poker client is optimized for Android smartphones and tablets, iPhones, and iPads.
In fact, the mobile poker software was redesigned recently to look and play better. Go to the Ignition's mobile page to start enjoying Ignition Poker on your mobile devices.
How to Play Poker on Ignition from a Mobile Device
Scan QR Code: The Ignition Mobile Poker page has a QR code that allows you to download the mobile poker room software with a simple scan of your smartphone or tablet. The Ignition Poker QR code is on the banner at the top of the page.
Zone Poker: Mobile card players can select from Zone Poker versions of Texas Hold'em, Omaha, and Omaha Hi/Lo. Zone Poker doesn't waste time when you fold a hand. Instead, you move to a new table and new poker hand.
Jackpot Sit-and-Go's: Mobile SNGs have short stacks and small buy-ins between $2 and $30. Sit-and-go events are a favorite among mobile poker players because they are fast. Jackpot SNGs provide a payout up to 1000x the buy-in.
Cash Games: Mobile ring games are available for all three of the "flop" games: Texas Hold'em, Omaha Holdem, and Omaha Hi/Lo. Cash games are great for players on the go because they can leave the game between any two hands.
The difference between Playing Mobile and on a Computer
Standard poker tournaments are not available to mobile users. However, all types of poker are available: Zone Poker, Jackpot Sit-and-Go's, and Mobile Cash Games.
The only real difference between the desktop and mobile versions of Ignition Poker is the ability to enter a guaranteed poker tournament. In exchange, Mobile Ignition Poker gives players on the go the opportunity to play in fast events and cash games alike anytime all day, anywhere you go.
Play for Real Money
The interface to make mobile poker deposits and withdrawals is the same for Android and iOS users. Bitcoin is the safest and most secure way for smartphone users to handle payouts, because of the security provided by blockchain payments. Identity thieves cannot steal a blockchain payment code.
Ignition Mobile Casino
For players on the go Ignition Mobile Casino allows Android and iOS players to access mobile slots, table games, video poker, and online scratchcards using Rival Gaming and RealTime Gaming (RTG) games.
Mobile users can play over a hundred RTG and Rival mobile slots, with features like interactive bonus games, expanding wild symbols, and progressive jackpots. Players can open a second tab and play mobile casino games in mini-game style.
Banking Options for Ignition Casino
Ignition Casino caters to credit card users and bitcoin players. The list of banking options for Ignition Casino might look small, but it covers the most popular ways to pay for online casino gambling: credit cards and bitcoin deposits. Read the instructions below to see how to make deposits and withdrawals at Ignition Casino.
What does the financial aspect of Ignition Casino look like?
Ignition Casino uses a handy interface to make the financial aspect of Ignition Casino easy and reliable. Players can use Visa, MasterCard, and Amex to make deposits while using a courier check to cash out their winnings.
A simpler, faster, and cheaper option is to use Bitcoin or Bitcoin Cash payouts. Bitcoin is free and quick while providing the ultimate in security and privacy.
Deposits
| Deposit Methods | Deposit Limits | Deposit Fees | |
| --- | --- | --- | --- |
| Visa | min. $20 max. $1500 | 5.9% | Deposit now |
| MasterCard | min. $20 max. $1500 | 5.9% | Deposit now |
| American Express | min. $20 max. $1500 | 9.9% | Deposit now |
| Bitcoin | min.$10 max. $5000 | Free | Deposit now  |
How Long Do They Take? Ignition offers you instant deposits.
How to Make a Deposit
Click Deposit: Sign in to your Ignition Casino player account. Click on the word "Deposit" in the upper right of the homepage.
Input Payment Info: On the Deposit page, you'll see input boxes for Method, Card Number, Expiry, CVV, SSN, Claim a Bonus and a variety of US dollar denominations.
Credit Card Deposits: Pick a deposit method and fill in the appropriate billing information. Stay here for credit card deposits. Scroll down to bitcoin deposits if you choose Bitcoin or Bitcoin Cash.
Claim a Bonus: Click "Claim a Bonus" if you have any bonus offers available you want and you haven't claimed.
Agree to Deposit: Click "I Agree", then click "Deposit" to fund your Ignition Casino account. Now you're ready to play for real money.
Withdrawals
| Withdrawal Methods | Withdrawal Limits | Withdrawal Fees |
| --- | --- | --- |
| *Bitcoin | min.$10 max. $9500 | Free |
| **Check by Courier | min. $100 max. $3000 | $100 |
*Players receive one free non-Bitcoin withdrawal per 90 days.
**Listed at $3000, but it says "No Max" on Ignition Casino's cashier page.
How Long Do They Take? Requests take up to 48 hours to process. Bitcoin takes 1 to 15 minutes. Check by courier takes 5 to 10 business days.
How to Request a Withdrawal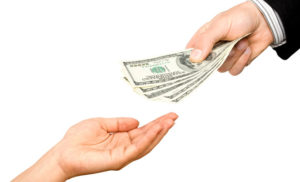 Visit Dashboard: Sign in to your Ignition Casino player account. Though you want to make a withdrawal, click on the word "Deposit" in the upper right of the homepage. Click "Dashboard".
Request Withdrawal: This takes you to the Balances page. Click on "Request Withdrawal".
Choose Cashout Method: Using the dropdown menu, select either Bitcoin, Bitcoin Cash, or Check by Courier.
Agree to Withdrawal: Fill in your billing information for bitcoin. Click the "I Agree" box. Then click "Request Withdrawal".
Using Bitcoin
Limits: Bitcoin Deposits have a minimum of $10 and a maximum of $5000. Bitcoin withdrawals have a minimum of $10 and a maximum of $9500.
Transaction Fees: None. Bitcoin payouts are 100% free.
Bitcoin Advantages: Bitcoin is free, private, secure, and fast. Payouts appear in your bitcoin wallet within 15 minutes.
How to Make Bitcoin Deposits
Sign in: Access your Ignition Casino player account. Click on the word "Deposit" in the upper right of the homepage. Scroll down to "Bitcoin FAQ" and click.
Bitcoin Wallet: Choose a Bitcoin Wallet. Click on the link to see Ignition Casino's suggestions.
Bitcoin Exchange: Buy Bitcoin at one of the bitcoin exchanges. Once again, you can click a link in the cashier to see Ignition's suggested bitcoin exchanges.
Bitcoin Deposit: Select a deposit amount using the US dollar denominations below the Bitcoin tool. Click "Deposit" to make your transactions. Remember to check "I Agree".
Play Bitcoin Poker: Start playing for real money at Ignition Casino.
How to Make Bitcoin Withdrawals
Poker Dashboard: Once signed in, go to the Ignition Casino player account. Click "Deposit", then click "Dashboard".
Request Withdrawal: You'll be on the Balances page. Click on "Request Withdrawal".
Bitcoin Cash: Using the dropdown menu, select either Bitcoin or Bitcoin Cash.
Agree to Payout: Fill in your billing information for bitcoin. Click the "I Agree" box. Then click "Request Withdrawal".
Should You Play Poker at Ignition Casino?
When it's all said and done, the question players should be asking themselves is: should I play poker at Ignition Casino?
Would you recommend a player to play poker at Ignition? What would you say? Which are the best features you would highlight?
I recommend Ignition Poker to players, I'll tell you why. Ignition Poker is a part of the PaiWangLuo Poker Network, which is one of the largest poker networks which accepts US and Australian players.
It is affiliated with operators who've been in the online gambling business since the 1990s, so its staff has the know-how and it has a reputation for quick and reliable payouts. Ignition Poker is tied to Ignition Casino, so you'll find a lot of soft card players on the site.
The platform uses the same proprietary poker client that Bovada and Bodog use, so it is popular and time-tested. As you see, Ignition Poker is a legit online poker platform and I'm sure you'll enjoy it.
Now that you know everything Ignition Poker has to offer, sign up, make a deposit, and start playing online poker.