CarbonGaming.ag – Carbon Poker Review for 2023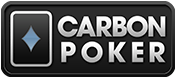 Carbon Poker still accepts players from the United States, despite the passage of the dreaded Unlawful Internet Gambling Enforcement Act in 2006. For American players–and their poker-loving brethren around the globe–this Carbon Poker review is intended to provide insight into the rules, bonuses, and withdrawal policies of one of the leading online gaming sites.
Our Top Real Money Poker Sites
Top Poker Sites
Rank
Poker Site
Payment Grade
Bonus
Play Now
Pros & Cons about Carbon Poker – Quick Overview
When it comes to Carbon Poker, there are advantages and disadvantages. Players have to decide if they want to give Carbon a try or focus their efforts with another online poker site, such as BetOnline. Below are Carbon Poker advantages, with pros as well as cons listed, so players can make an informed decision whether or not to give the poker room a try.
Top 3 Pros for Carbon Poker
Banking methods — The selection of banking methods is vast, including the most popular options.
Promotions – Carbon Poker offers quality promotions for new and existing players. This includes deposit bonuses, refer-a-friend options and more.
Games running 24/7 — There are always games taking place at the site, which means a ton of action for players at all hours.
Top 3 Cons for Carbon Poker
Tournament selection — The number of tournaments on offer has diminished over the years. Low tournament selection as well as low guarantees makes tournament gaming at the site less than stellar.
Payment problems — Players have reported that there are many problems when it comes to payments. Players complain of payments taking way too long or never completed.
Prohibited software — Several software programs are prohibited at the site. This includes data mining and automated poker programs.
Carbon Poker Short History
The site was launched in 2004 as Poker.com. The site was rebranded in 2007 and became the flagship of the Merge Gaming Network. In case you're new to the hobby, here's how a poker network operates: a number of sites share tables, which means that everyone plays as if they're on the same website. Each participating site is known as a "skin." The other Merge Gaming skins are PlayersOnly, Superbook and Sportsbook.ag.
Carbon Poker made the switch to CarbonGaming.ag some time ago within their domain name, possibly to gain a new image among poker players. The site has come under fire over the last few years on several fronts, including payment issues, guaranteed tournament cancellation and hard to clear bonuses.
With CarbonGaming.ag, players will find a poker room along with sports, casino, horses and contests. In our Carbon Poker review, we found the poker room includes cash games and tournaments on offer, including mobile poker options. The site boasts a 100% reload bonus plus the $40,000 Sunday Big Ticket tournament.
Is Carbon Poker Shutting Down?
Many poker players are wondering if Carbon Poker is shutting down. There is speculation that the online poker room is going to be no more eventually, due to multiple bad reviews by players. A number of players on various poker forums, including PokerScout poker room reviews, blast Carbon Poker for payment issues. Reportedly, Carbon has been unable to provide prompt payments of winnings to players and delays have members of Carbon worried about never receiving payment via withdrawal. There have been some rumors regarding Carbon shutting down due to cashouts taking longer and tournaments being canceled. But even so there has not been an official announcement for this so Carbon Poker is active right now. We will give continuous updates regarding this topic so you can rest assured to get first-hand information right here on the Carbon Poker Review.
Over the past four years, Carbon Poker has shut down their rewards program, lowered the First Deposit bonus, offers guaranteed tournaments that are unreliable as tournaments have been shutdown and had major payment issues, according to players. All signs point to the eventual Carbon Poker down fall. However, despite player complaints and these issues, the poker room is still in existence.
Available Real Money Games at Carbon Poker
Anyone who signs up for an online poker site is likely a fan of card games. Assuming this is the case, you'll have plenty of options at Carbon. On this Carbon Poker review, you can find the games listed or that you can expect to find, but keep in mind that the more popular options are offered with greater frequency.
Carbon Poker also offers slots, video poker, casino table games and sports betting. The poker balance may be used for any of these games.
Review of Types of Tournaments Offered at Carbon Poker
Carbon Poker has all the tournaments that you would expect from a global card site, from the simplicity of the sit-and-go to the high stakes thrill of a large tournament. I also enjoy the option of holding a third-party special tournament, which allows a group of associated individuals (like a poker club) to host their own private game on the site.
Tournament Selection Changes in the Last Decade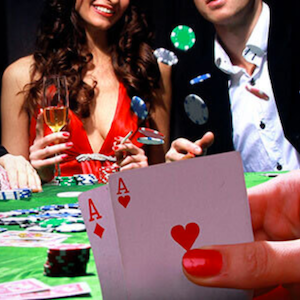 Tournament selection at Carbon Poker Gaming has collapsed compared to how it was earlier this decade. The largest event each week has a $25,000 guarantee. Many days do not see a tournament with a guarantee over $10,000. Nearly all multi-table tournaments are No Limit Texas Hold'em. Sit and Go's are only available in lower limits. There are $11 ones that run 24 hours a day. Larger ones are only spread during peak hours. All Sit and Go's are No Limit Texas Hold'em.
Carbon Poker Bonus Offers
If a spirited game of online poker isn't enough to get you to create an account, casinos are more than willing to throw some free cash your way. Actually, "free cash" may be a bit misleading, as players still have to meet certain requirements before they can withdraw the money into the real world. At Carbon Poker, these requirements usually revolve around Player Points (which were once known as VIP Points). While some sites allow players to acquire points and later redeem them for cash or prizes, Carbon uses them solely for the purpose of tracking bonus and promotional requirements. Player points can be earned in two different ways:
For sit-and-go games and multi-table tournaments, you receive one player point for each $0.10 that you pay in entry fees.
For cash or ring games, participants receive one player point for each $0.10 that they contribute to a raked pot.
Bonuses and Promotions "Free Money" on Carbon Poker
As you might have noticed, that "free" money isn't quite as free as you might have initially expected. This is the case with all online poker rooms and casinos, though, so don't judge Carbon too harshly.
Initial Deposit Bonus – New players receive a 100% up to $1,000 first deposit bonus. This is not s great as it sounds. The free poker money is paid out in $10 increments. It takes 50 VIP points to clear $1 in bonus. This makes the bonus worth 20% rakeback. Players have 60 days to clear the bonus. This offer is only valid for your first deposit, and you must put at least $25 into your account to qualify. Once you're eligible to make a withdrawal, any unused bonus money will expire. Keep in mind that this bonus does not automatically activate on your account. In order to take advantage of this offer, you'll need to enter the promo code while on the cashier screen.
---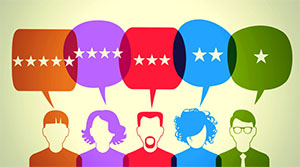 Refer-A-Friend – If you have some buddies who are interested in playing online poker, you can earn free money by referring them to Carbon. Just fill out a form with their name and email address, and your friend will be sent all the information needed to open an account. Within 48 hours of their first deposit, you'll receive 25% of that amount (up to $100).
Your pal needs to deposit at least $25 for you to see any free cash, and you have up to one month to use the complimentary funds. For each dollar of the bonus amount, you'll need to earn 75 player points in order to withdraw the money. If a cashout occurs before the playthrough is complete, the bonus immediately expires.
---
Two-A-Days – In order to qualify for this promotion, you need to earn two player points every day throughout the month. If you can pull off this demanding feat, then you'll gain entry into a $1,000 freeroll held the second Saturday of the following month. This offer doesn't come with a lot of fine print, but that's mainly because the player isn't actually walking away with any extra cash.
---
Bad Beat Jackpot – If you run afoul of a bad beat, Carbon Poker will make it up to you by offering a special jackpot that's 100% funded by the casino. The losing hand must be at least four of a kind, and heads-up tables are not eligible. To begin the hand, at least three players must be dealt in. The hand must also go to a showdown, and the two finalists must each use their hole cards to complete their hands. If the above qualifications are met, every player gets to share in the jackpot. The breakdown is as follows:
38% – Victim of the bad beat
20.5% – Winner of the hand
20.5% – Divided among all players at the table
21% – Reseed amount
Highest Bad Beat Jackpot given by Carbon Poker – Review 2023
In 2009, the site paid out the Internet's largest Bad Beat Jackpot to the tune of over $1 million. Seven people were participating in the hand at a $0.50/$1 table when a jack-high straight flush was beaten by a king-high straight flush. The winner of the hand received $208,698, while the loser got $417,396 for the bad beat jackpot. The other five players each received $41,739 for just participating in the hand.
While the bonuses provided by Carbon Poker aren't as plentiful as some sites I've encountered, they still offer a respectable selection of items to tempt both new and returning players. I normally avoid the bonuses that require additional play, but their bad beat jackpot is a nice way to take the sting off an otherwise unlucky hand.
Our Top Real Money Poker Sites
Top Poker Sites
Rank
Poker Site
Payment Grade
Bonus
Play Now
Carbon Poker Deposit Methods
Before you can start winning at online poker, you'll need to place money into your account. This is normally the simplest phase for gamblers, as the casino wants as few impediments as possible between them and your funds. The first step towards making a deposit is to look at the upper-right corner of the screen. There, you'll find an orange button marked "Deposit." If you wish to put more money into your account, clicking on this button is the first logical step.
Once you've clicked on the correct button (my sympathy goes out to anyone who screws up this step), a new window should open up. All of the available deposit options are displayed here, and you can choose to either sign up for a service or skip straight to the part where you fork over your cash. Each deposit method has more information available, and this can be accessed by clicking on the icon that looks like a question mark. For the convenience of the customer, the minimum and maximum dollar amounts are also listed next to each option.
When you've selected a transfer method, you'll be taken to the next stage and asked to enter information such as a credit card number. This will be followed by the amount of money you wish to deposit. Once these obligations have been fulfilled, the system should confirm and process your request. That's all there is to it. It may take a few minutes for the new total to be reflected on your account balance, so don't freak out if it doesn't change immediately. Trust me: putting money into an online casino is always easier than getting it out.
Type of Deposit Methods – CarbonGaming.ag | Carbon Poker Review
Now, let's look at the types of deposits that can be made when playing at Carbon Poker. The first two are available to American players, while the others are only useful outside the borders of the United States.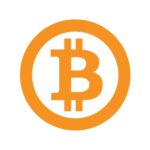 Bitcoin – Bitcoin is the most popular deposit option at Carbon Poker. This is a cryptocurrency tied to an exchange where the price is constantly changing. Bitcoin is important for US online poker players due to its widespread acceptance and ease of withdrawals.
VISA – This financial services giant issues credit cards, debit cards, and even gift cards. All three are viable options for American residents. The minimum amount you can deposit is $20, while the maximum is $1,000 per transaction.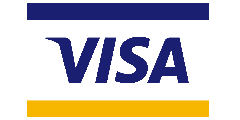 If you choose to use a standard VISA credit card, you'll be able to transfer money instantly. There is a 5% fee on Visa deposits at Carbon Poker. Pre-paid debit cards and gift cards allow you to load the card with money and then transfer it to anyone you want. This is another fast and painless option, and you can expect the funds to be available for use within moments of clicking your mouse. There are, however, a few restrictions. Not all gift cards are accepted by Carbon Poker, and these include the following brands or retailers: VISA 2GO, Green Dot, Vanilla VISA, Wal-Mart, and Target. Make sure to find a prepaid or gift card that is accepted by international merchants.
Cash Transfers – While Carbon won't let you receive money via services like Western Union, you can still use these for deposits. Just head down to the nearest branch office for one of these services, and you'll be able to send your funds within minutes (and Carbon Poker doesn't charge a fee on their end). This is one of two options for American players, and the minimum/maximum deposit is $100/$1,000.
Skrill – Founded in London, this e-commerce business allows international money transfers to be made via the Internet. Formerly known as Moneybookers, this service allows funds to be sent or received in 41 different currencies.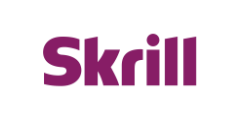 This is one of the most available options for poker players located in the European Union, but those in the United States need to look elsewhere. It may be a blessing in disguise, though, as numerous customers have reported fraud when using this service. The minimum deposit is $20, and the maximum is $1,000.
VISA by Skrill – This version of the popular credit card is issued by the folks at Skrill, which means that American customers won't be able to take advantage of its services. The minimum deposit is $20, and the maximum is $1,000.
MasterCard by Skrill – Created in 1966, MasterCard remains one of the marquee names in the credit card industry. Sadly, this version can't be used by American customers due to its affiliation with Skrill. The minimum/maximum is set at $20 and $1,000.
Diners Club by Skrill – With over 60 years of experience and operations in 59 countries, Diners Club is a global leader in money transfers. But since this version of the card is issued by Skrill, it's about as useful to American poker players as a leaky boat. Like the other cards above, the minimum/maximum is $20/$1,000.
VISA Electron by Skrill – This is a debit card that requires all funds to be available at the time of transfer. Some banks issue it as a debit card, while others make it available as a credit card. Unfortunately, neither version is available to those living in the United States, Ireland, Canada, or Australia. Once again, there are $20 and $1,000 minimum and maximum requirements.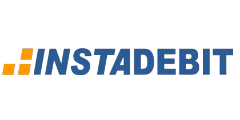 Instadebit – Deposit funds from your bank account directly into this e-wallet service in one of four accepted forms of currency. From there, making a deposit into a virtual casino is a simple manner. The smallest transaction can be $20, while the largest is limited to $1,000. American players are out of luck again, as Instadebit does not accept U.S. residents.
Carbon Poker Payouts & Withdrawals
I can't speak for anyone else, but the biggest rush I experience online is when I get to withdraw some of my poker winnings. The idea that at least a fraction of the money was ripped from the bankroll of some Chris Moneymaker wannabe always gives me a warm feeling inside.
Unfortunately, this is also the phase of online gaming where some players begin to run into problems. From shady casino operations to diminished withdrawal options, getting your money can sometimes be a frustrating experience. If you want to know whether or not Carbon Poker falls into the "problematic" category, then keep reading.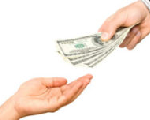 For those who want access to the instant withdrawal features, or desire to make a deposit via credit card, you'll need to satisfy a few requirements for verifying your identity. In addition to filling out a form provided by the site, you'll also need to send a copy of both sides of the credit/debit card you're using, as well as a copy of a government-issued photo ID such as a passport or driver's license. These required documents can be faxed or emailed to the customer service team at Carbon Poker. Processing time may vary, but the site strives to complete each request within a couple of hours.
Once it's time to make your first cash withdrawal, there are also a few pieces of information that you'll need to supply. The first is a valid photo ID such as a passport or driver's license. The second is a copy of a utility bill showing your name and current address. These items only need to be submitted once; from then on, they'll be on file at Carbon Poker headquarters.
Cashout Methods for Carbon Poker
Now that all the paperwork has been taken care of, you're ready to make your cashout request. These transactions are processed 24/7, and the options listed below are currently available. Keep in mind that the first transaction each calendar year is free (excluding e-wallets), although anything after that is subject to a fee.
E-Wallets – For players outside the United States, an e-wallet service such as Skrill is a convenient option for online transfers. In order to do so, however, you'll first need to make a deposit using the same method. The minimum withdrawal is $50, while the maximum is $5,000. A 5% fee is charged for all transactions, and the average processing time is listed as 7 to 10 business days. Players receive one free e-wallet withdrawal per year.
Bitcoin – Bitcoin is a must for US players. It is the closest thing to an e-wallet that is available. Carbon Poker charges five percent for a Bitcoin withdrawal. It is the only site with this fee. To make matter worse, Bitcoin withdrawals take up to one week and are only available in amounts up to $5,000.
Check – While the processing time is a hefty three to five weeks, this is also a safe and reliable option for customers in the United States. The minimum requested amount must be $50, and up to $5,000 can be withdrawn per transaction. There's a 3% fee per request. This is waived once per year.
Wire Transfer – This final method of withdrawal is also available to U.S. poker players, and the funds can be deposited directly into your bank account. You'll have to withdraw at least $500 in order to use this option, and the maximum is $5,000. A 3% fee is charged for all wire transfer transactions and the average processing time clocks in at two to four weeks. You'll also need to provide a bank statement or voided check in order to use this service, but it's certainly convenient for anyone who can afford to wait for their money.
Potential problems – Payment avoidance
Now that we've talked about the options available to the customer, let's discuss the potential problems that a successful poker player might face. The most common is the casino finding some sneaky way to avoid payment. This is all too common with some establishments, and it's enough to make even the calmest player pull their hair out in frustration.
Fortunately, most of the reported experiences about Carbon Poker have been positive. Sure, there's a snag every once in a while, but the odds of being dissatisfied at this site are much smaller than the average competitor.
Software Prohibited by Carbon Poker
There's been a great deal of software developed over the years to assist players in their quest for poker riches. Carbon Poker prohibits much of this software, and they even have a page devoted to these restrictions. If you use any of the following, I would suggest abandoning them before starting up a game on the Merge network. Otherwise, you might find yourself with a closed account.
Automated poker-playing programs such as Frogbot, Poker Android, or WinHoldem.
Data mining programs that compile information on hands the player wasn't involved in. These include SpadeEye, HandHQ, Poker Edge, and Poker Crusher.
Data mining programs that identify weak opponents. These include Lobby Edge, Sixth Sense, and Poker Usher.
Betting assistors that offer in-game advice to the player. These include Online Holdem Inspector, SAGE Calculator, Poker Hound.
Websites or services that share data on players. These include Smart Buddy, SharkScope, and Top Shark.
Live messaging is allowed during the game, as long as vital data is passed between players. This would constitute a serious breach of the site's rules and lead to both players being barred.
Mobile Experience on Carbon Poker
Mobile gaming is one of the most popular ways to enjoy online poker today. Players want to access their poker games online via smartphones and tablets, taking cash gaming and tournaments on the go. Carbon Poker mobile is an option for players who want to play from anywhere. Carbon Poker mobile was first launched in 2013, when Carbon decided to launch the beta version of their gaming app. Beta testing took place for some time before it was made available in its full form. Mobile gaming at Carbon today is available on most smartphones and tablets, including Android and iOS devices.
When accessing mobile poker via Carbon, players can play cash games in Texas Hold'em and Omaha form. Choose from Full Ring to 6-Max cash gaming options. SNGs are also on offer. Players can choose tournament speeds like Turbo, Hyper Turbo or regular, along with Double or Nothing and Knockout.
Carbon Poker Software – Pros and Cons
As part of the Merge Gaming Network, Carbon Poker software is what players need to access poker gaming online. Carbon Poker first launched in 2007 and has changed their software offering a few times over the years. Today, players can easily download the software via desktop or use an application when playing via mobile device. Players will need to download the software, open the file, click run and then follow installation steps. Once the download is complete, create your Carbon Poker account. After an account has been created, you can make a deposit and begin playing.
PC Download Requirements
Carbon Poker software can be downloaded via PC, and requires Microsoft Windows 2000, XP, Vista, Windows 7 or 8 to operate. Players will need at least 50MB of disk space plus Adobe Flash version 6 or higher installed.
Mac Download Requirements
With a Mac operating system, players will need to have OSX 10.5 or better, with an Intel based system plus 50MB of free disk space. Players must be sure that the Mac is intel based or the software will not run.
Carbon Poker Software Pros:
Quality performance
Loose games
Availability on mobile and desktop
Carbon Poker Software Cons:
Players report winning players are restricted to less tables
No Rakeback
No VIP program
Our Top Real Money Poker Sites
Top Poker Sites
Rank
Poker Site
Payment Grade
Bonus
Play Now
Is Carbon Poker Safe and Legit?
The top priority of any online poker room should be customer satisfaction. And while aesthetic elements such as design and customization may play into this, the biggest concerns are always going to be fairness and safety. After all, if you can't trust a site to pay you or offer fair games, then what's the point in risking your money?
While I've never had a problem playing at Carbon Poker, the site is not without its detractors. A simple search of the Internet will turn up countless threads started by players who have an axe to grind. Some want to complain about a lack of customer service, while others are ready to accuse the company of outright thievery.
Common complaints for Carbon Poker
Below, I'm going to present links to some of these complaints for your perusal. Before you render a decision based on this information, however, I urge you to keep the following in mind: you won't find a single online casino or poker room that doesn't have some amount of customer complaints. If you based your decision solely on such criteria, you would have to take up a new hobby.
Complaint #1 – One unhappy customer complained about every facet of the site, from the poor customer service to outrageous cashout fees. Others were also willing to chime in with their own gripes, while one veteran boasted of playing for years without incident.
Complaint #2 – A customer had his account closed when Carbon Poker stopped accepting players from Kentucky. While his balance was cashed out, the site refused to honor a voucher and point redeemable for rakeback. This post includes a transcript of his conversation with customer service.
Complaint #3 – This unusual forum post involves a player who sat down at a table, lost some money, and then stepped away for a few minutes. When he returned to play again, all the others players had departed. Due to their skill levels and sudden disappearance, the author of the post somehow drew the conclusion that they might have been employees of the site. I've included this post as a good example of a bogus complaint. Some players seem to associate losing with a corrupt site. In truth, it's more likely a case of bad luck or poor card skills on the part of the customer.
Complaint #4 – In 2012, the Merge Network (which Carbon Poker is part of), announced that it was ending player-to-player transfers. This upset a number of players, while others were alarmed that the network was on the verge of going out of business. In this well-researched post, a concerned player takes a look at how poker networks operate.
Is it Legal to Play at Carbon Poker?
Whether you live in the United States or abroad, it's important to remember that some parts of the world have restrictions on Internet gambling. In most cases, however, any penalties that get handed down are likely to be pointed at the company instead of the individual.
States where Players can not play/enter Carbon Poker
And just in case you're wondering, this Carbon Poker Review includes the areas inside the United States where Carbon Poker currently refuses to accept customers: Utah, Washington State, New York, Missouri, Maryland, Louisiana, Kentucky, and the District of Colombia. Let's take a look at a few of the reasons why an online poker site might refuse to accept customers in a certain country or state:
National Laws – This is when the government of an entire country conspires to prevent its citizens from playing online poker (or any other game of chance, for that matter). Their reasons for doing so often differ, but the most frequent excuse involves the welfare of its citizens.
Some examples of nations with an outright ban on Internet gambling include Turkey, the Netherlands, and China. On a federal level, the United States doesn't actually make it illegal to gamble online, but their passage of the Unlawful Internet Gambling Enforcement Act does prohibit financial institutions from accepting transactions for this purpose. State laws, however, often make it illegal to gamble online for real money.
I've always found it amusing that China and the United States, the nations with the two largest land-based gambling operations, are so concerned with the online side of the business. If you're trying to look out for your citizens and prevent gambling addiction, wouldn't it make sense to ban all the brick-and-mortar casinos that rake in billions each year? I smell a conflict of interest, and it's spelled m-o-n-e-y.
State Laws – In other cases, there are specific states within a nation that don't want their citizens to gamble. Once again, the laws in these cases are usually designed to levy fines against the offending gaming site, although there are a few cases where private citizens can also be held responsible for their actions. Before you open an account and start playing, it's always a good idea to know where you stand in the eyes of the law.
Regulated Online Gambling – In other states and nations, online gambling is allowed as long as a website is approved by the government. This could take the form of a state-sponsored monopoly (Portugal, for example), or it might require all participants to be licensed and pay an annual fee (France, UK, Australia, Spain, Denmark, etc.). The stated goal in these cases is to make sure that approved sites offer fair gaming and issue timely payouts.
Several states in the U.S. are now developing a similar strategy, allowing online gambling for anyone who's physically present within the borders of the affected area. Delaware, Nevada and New Jersey have implemented this policy, and they're willing to approve any casino that can meet their qualifications and pay a hefty annual licensing fee.
Oddly enough, this form of regulated gambling has been slow to gain traction in the United States. Perhaps the allure of online Texas Hold'em has worn off, or maybe people have found other ways to spend their money. Regardless of the reason, the overall income from regulated online casinos has been lower than expected, and the first operation to receive such a license has already called it quits in Nevada.
Final Analysis
Carbon Poker offers lots of action for low and medium stakes players, although high rollers aren't entirely left out in the cold. Games run 24/7, and the popularity of the site means that you'll always be able to find opponents thanks to the global time zones. The look and feel of the site are adequate, although some of the fonts make it look a little unprofessional at times. The software also seems a bit glitchy, but I've seen nothing to suggest that it's bad enough to interrupt your gaming experience.
The biggest problem with Carbon Poker involves reports of customers not being paid, but it's always hard to know the exact truth surrounding these instances. Some folks swear by the site, while others claim it's nothing but a virtual con. We feel that there are far better poker sites available to US players. Carbon Poker feels like the riskiest one still open to Americans.
Our Top Real Money Poker Sites
Top Poker Sites
Rank
Poker Site
Payment Grade
Bonus
Play Now