Is Online Poker Safe?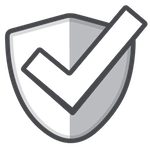 One of the most widely discussed issues for online casino games is whether or not online poker is safe. This question isn't without warrant and justification since online poker was at one point indeed a questionable pursuit. However, recent developments in the United States and further afield have indeed confirmed that online poker is a safe activity provided players adhere to their local laws and legislation.
Trusted and Safe Poker Sites
Top Poker Sites
Rank
Poker Site
Payment Grade
Bonus
Play Now
Black Friday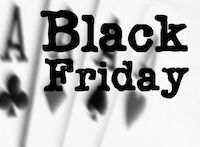 On April 15, 2011, the United States government took action against three of the leading online poker names who were operating in the US at the time. During this action, access to their platforms and websites was suspended and no US resident was able to access their bankrolls, make a withdrawal, or even play a hand. This is an issue that is still ongoing to this very day as many American players are still without access to their winnings, but it opened the floor to conversation regarding the legalities and technicalities of online poker in the United States – something that has had an effect on the global online poker scene.
Legal Status
From a federal standpoint in the United States, it is legal to play online poker through state-approved websites as long as you're located within those states. It's up to the state to license the sites they consider eligible. In many states, the legality of playing poker online is unclear, and in many cases states indirectly prohibit online poker by prohibiting all kinds of gambling that isn't specifically lawful. Should poker, in which skill plays more part than in other casino games, be considered a gambling game like the rest of them, though?
US Citizens — States Where You Can Legally Play Online Poker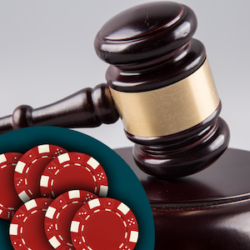 Poker players in the United States enjoy playing the game at land-based casinos across the nation. But what about online gameplay? Are there states where you can play legally online? The legalities of online poker in the US can be confusing to players. When it comes to online poker, it is best for players to find out if their state allows for gaming to take place. Safe online poker is provided by reputable operators that are legally allowed to provide services in a state within the US.
So how do you find out if your state allows online poker gaming? The best option is to visit the local gaming regulator website and look for online gaming information. Depending on your state, this could be an overall gambling regulatory body, the lottery commission, etc. Each state offers various gaming options, so you must start with the regulatory body of where you live. information should be listed on the site regarding online gaming. If you are still confused about legalities after an online search, contact the regulatory body in your region to find out more information.
What States are Legally Safe to Play Online Poker?
In the United States, there are four individual states that currently have legalized online poker gaming. The first to do so were Delaware, New Jersey, and Nevada. These states legalized poker options online back in 2013 and have continued to offer cash games, tournaments and more via the internet. Pennsylvania passed legislation in October 2017 to begin providing iPoker and will launch offerings sometime this year.
In each of these states, players must be physically located within the borders of the state to have access to gaming options. Within online poker legislation, it stipulates that players must be located within the borders to take part. Geolocation technology is used to ensure players are located in the state before real money games can begin. Gaming is not restricted to residents. Visitors to one of the above states can create a real money account, as long as they are in the state that legally provides gaming.
In these states, land-based casinos have partnered with online operators to offer online poker options. In New Jersey, players have access to poker gaming via PokerStars NJ as well as the WSOP, just to name a few. The WSOP is also in operation in Nevada.
Are Offshore Poker Sites Safe to Play At?
The short answer: Yes. There are offshore poker sites that are safe to play at when you are based in the United States. Such sites as Bovada and Sportsbetting.ag provide quality online poker gaming for players in the US in a secure environment. In the US, there are no consistent federal laws that ban poker play via offshore sites. However, you will find that privately held offshore companies that allow players from the US will not offer their services in states that have legalized gaming, like Nevada, New Jersey, and Delaware.
Secure sites that provide quality cash games, tournaments and promotions for US players like Bovada and Sportsbetting.ag are top-rated by players and have licensing in the online poker industry. When licensed by respected gaming regulators, players can expect an online poker site to provide secure poker games and be considered a trusted poker site.
Safe Offshore Poker Sites We Recommend
When it comes to trusted poker sites, as mentioned, we recommend Bovada and Sportsbetting.ag. Both sites have a good reputation in the industry, providing services to players internationally as well as in the United States. Each site offers quality poker gaming for players including a poker bonus, real money tournaments and more.
Play Safely At Bovada.lv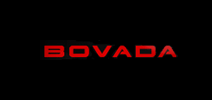 At Bovada, players have access to secure online poker gaming. New members can take advantage of a welcome bonus of 100% worth up to $500. This bonus is cleared by earning Poker Points during gameplay. One of the highlights of playing at Bovada are the guaranteed tournaments. On Sundays, the poker room offers the $100K Guaranteed event. Players can buy-in directly for $162 or take part in satellites to earn a seat for as little as one dollar. Bovada operates on the PaiWangLuo Poker Network and provides a secure environment for players in the US, keeping personal data as well as funds secure.
Sportsbetting.ag – US Safe Poker Site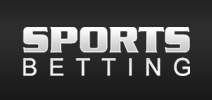 Sportsbetting.ag is another great option for US players. At the online poker room, players have access to a 100% first deposit poker bonus as a new member of the site. Players can deposit $50 or more and receive 100% back in bonus cash. The bonus cash is released $5 at a time for every 1,500 Comp Points earned.
Every weekend, Sportsbetting.ag offers players $130,000 in guaranteed tournament gaming. The highest guaranteed tournament takes place on Sunday at 7 pm ET with a $90 + $9 buy-in and a prize pool of $50,000 guaranteed. Players will easily find affordable tournament options to take part in at the poker room. Operating on the Chico Poker Network, Sportsbetting.ag provides a secure gaming environment, protecting player's personal information as well as financial details safe.
Is Online Poker Rigged? Play at Trusted Online Poker Sites
Many poker players tend to worry that online poker games are rigged. For the most part, online poker sites provide quality gaming options, be them cash games or tournaments. Licensed and regulated sites, like those mentioned above, must adhere to strict gameplay standards in what they offer. Gaming regulators test and check operators regularly to ensure gameplay is being conducted in a safe and fair manner. Sites reviewed by Trusted Poker Sites will provide players with a safe environment, offering fair gameplay to every member.
Playing Online Poker Safely
Players first and foremost need to check their local laws and regulations regarding online poker and its status in their area. There's simply no way to play safely without being informed. If local laws suggest online poker is a criminal activity, then it's best to avoid the pursuit altogether and look towards other entertainment outlets since any advice given to support illegal gambling would be criminal in itself. There are ways to stay safe when it's a legal venture though.
How to play Online Poker Safely?
Firstly – Players should always stick with some of the most well-known and reputable names in online poker. Online casinos, especially those that wager in fiat currencies like the US Dollar, are quite easy to set up and this has opened the doors for fraudsters to dupe unsuspecting players out of their money. Fortunately, it's relatively easy to detect these sorts of cons since the Internet is a well-connected space with reviews and tips being made publicly available to everyone. However, players will do themselves a great service by sticking with some of the more reputable names in online poker, who have a proven player community and commitment to fair deposit and withdrawal times.
Secondly – Players should always compare their prospective online card room selections with material that's available on the Internet. Ripoff reports, reviews, and other articles of that nature will immediately clue them in regarding a casino's commitment to honest actions and play. If there are several reports surrounding unethical behavior, then it's something that's best avoided.
Digital Currencies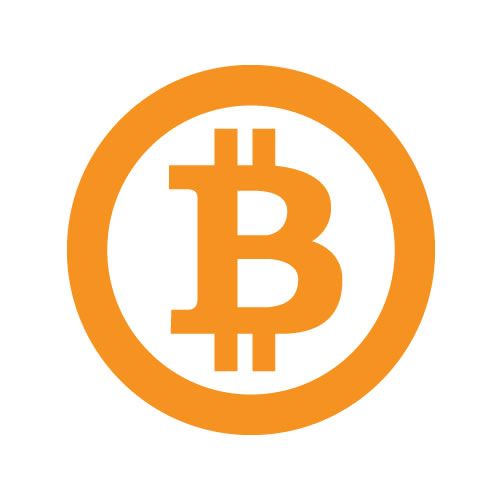 Another avenue players are considering is digital currencies, like using Bitcoins at a poker site. These can be excellent alternatives to fiat currency casinos since they do not conform to the laws and regulations surrounding the use of cash. They exist exclusively as their own currency and its operators have the choice as to whether or not they can be used for online poker. Bitcoin and other digital currencies are in agreement that they can be used for online casino activities and there are many digital currency casinos opening up on a daily basis to cater to this need.
Should you use a digital currency to play Online Poker?
Does this necessarily mean players should navigate towards a digital currency casino? Not necessarily. There are additional considerations to make, like using coins once they've been won as very few retailers currently accept them as a form of payment. That's not to say this isn't a changing trend though. Many retailers do openly accept Bitcoin payments for products, but it could be quite awhile before they reach a more national level. There is also the open to sell them on a third party marketplace and "convert" them to cash, but this is a legal grey area that requires further research on a player's behalf.
Other Payment Methods
Are you looking for any payment methods? You can easily find reviews about payment methods on our main page, where you can find small reviews for each payment method, and direct links to detailed pages with great in-depth information.
Other Tips to Stay Safe Online
Before joining an online poker site, it is recommended that players do their research. At Trusted Poker Sites, we do the work for you, researching online poker rooms, helping to determine which sites offer the best gaming experience and can be trusted with your personal information and banking details. There are certain aspects that must be looked for within an online poker room as well as warning signs that signal a site should not be bothered with.
Recognizable signs of a quality poker room include license and regulation. A site that is licensed by a reputable gaming authority had to go through rigorous testing and continues to be monitored for fair gaming practices. Look for licensing information as well as seals of approval from such groups as eCOGRA. This will help you to determine that the site is trustworthy.
The Warning Signs – Payment Problems
The signs that should also be triggers to help players know to stay away. Warning signs can include poor repayment of winnings or problems with software. In poker forums online, players will readily inform others of payment issues or software glitches. The main problem to watch out for is payment problems. When an online poker site is not submitting withdrawals, the money might not be there to send, which is a clear sign that an online poker room is not functioning as it should be. Stay away from any sites where players are complaining of wait times for payments, especially if withdrawals are weeks or months late.