Ivey Poker Review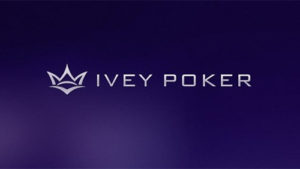 Players who are on the lookout for the best in poker training would be hard-pressed to find a name better than Ivey Poker. After all, the platform is maintained by World Series of Poker Professional and all-time winner, Phil Ivey.
The platform aims to incorporate both teaching sessions from the most professional of names in poker and a freestanding online poker room, where players can put their teachings into practice in a more lively setting. However, there are a few things players ought to know before getting involved in the mix: namely, that it isn't possible at this moment.
Use your IveyPoker training and start playing poker for real money at:

Betonline Poker - #1 in the U.S
Accepts U.S. customers with large player pool
10+ years with a strong reputation
$2,500 deposit bonus
Get Your 100% Bonus
Play Now
Reputation
Created by poker pro Phil Ivey, IveyPoker quickly became a popular option for poker players. Fans of the game trust Ivey and wanted to be associated with the best in the industry, so they downloaded the app and began enjoying the online poker site. The community was quite large in the beginning and when the switch was made to the Ivey League, players were ready to learn from Phil and the long list of other poker professionals found at the site.
Since 2014, the Ivey League has been considered one of the best poker training sites, used by many players to get ahead in the game. Online poker training sites make it easy for players to learn more about the game of poker, accessing videos and content while playing online to put their new skills to the test.
IveyPoker.com closed in late October 2014. However, this closure was only a temporary measure as they're planning to incorporate more advanced features that require more thorough testing. Their thought is that Ivey Poker is undergoing an "evolution" of sorts.
When asked to comment, personnel at Ivey Poker stated that they're working on "multiple product extensions and new categories for Ivey Poker expansion in 2015". The training content has since been relaunched and is available for public view.
Speculation
The platform's closure came at a time when Ivey was undergoing personal legal issues. However, this wasn't the only thing some of the poker professionals affiliated with the website were concerned about. One professional, Christian Harder, openly tweeted that Ivey failed to pay his employees for their contributions to the website. This has led many users to wonder whether or not the platform is undergoing financial trouble of its own.
Content
Whatever the case may be, the content at Ivey Poker is truly first rate. This is only befitting of a ten-time world champion, but each of the clips is broadcast is full HD and was recorded using state of the art equipment. This is clearly advanced over some other training platforms, which offer grainy and pixelated video content that is difficult to follow or gain any sort of insight from. Ivey Poker's streaming video content is crisp, clear, and very easy to gain the necessary teachings from.
The professionals themselves also take a very relaxed approach to their teaching. It's clear that they're in complete control of the lesson and deliver such poise with confidence and assurance that newcomers to the world of poker would certainly appreciate. For those with a little more skill behind them, there are certainly things to be learned from the platform, too. In addition to a relaxed demeanor, there isn't a hint of pretentious mannerisms in any of the videos, which is sure to please those who would prefer a platform that reflects their advanced status in the game.
Video Quality
The online poker training videos found at Ivey League are easily accessible and cover a large range of topics. At the top poker training site, players will need to obtain a subscription based on their training need. Videos are available in tiers titled Undergraduate, Bachelors, and Masters. In the training video section, players can choose from their tier, coach, game, format, stakes, and type to find content.
The video quality is standard and allows players to easily review the lesson and put the tutorial into action. Each coach that provides the poker training videos speaks clearly and players can easily pause during the tutorial to review the information provided.
User Interface
The website is simply laid out with buttons that redirect to mass listings of the most recent videos posted to the platform. However, this listing can be rearranged according to category once logged in, which makes navigation quite easy and ensures only the most relevant material is shown to users. Everything is quick to load and doesn't pose any considerable strain on modern systems.
Speed
Videos can be accessed instantly once the Play button is clicked. The ease of access makes the videos simple to use and quick to learn from. Let's say you are focusing on learning how to play Pot Limit Omaha. You have already started playing at a site like PokerStars, but want to have help. You can easily search for Pot Limit Omaha videos and instantly pull up information even when you are playing for quick tips needed to make future decisions.
Presence
One reason that Ivey League is considered one of the best online poker training sites is due to the players associated with the site. Of course, Phil Ivey is a big name attached to the training site, but other top poker pros have been involved with providing coaching videos and content to the site. Such big-name players include Patrik Antonius, Jonathan Jaffe, Cole South and Andrew Lichtenberger.
Conclusion
Ivey Poker is perhaps one of the better content-based learning platforms on the Internet today. While it's unfortunate that its namesake is experiencing legal hardships at the moment, this does little to detract my attention away from the obvious care and consideration that was put into the videos. The upcoming online card room additions will likely make excellent compliments to an already solid platform, but it doesn't appear that the site's operators are in any particular rush to launch them. Nonetheless, it's well-worth considering as a learning tool. Ready to start training. Visit the IveyLeague poker site today!
Interested in learning about other online poker training sites to sharpen your skills? Find our trusted and reviewed training sites here!