Online Gambling Jurisdictions & What's a Gambling License?
You can access the internet from all around the world. Even though laws about what you can do online are sometimes different. They depend on your location and the existence of a gambling license.
So online gambling is one of the subjects that often make headlines. Some countries are strict when it comes to setting and enforcing gambling laws. Some other countries are even more strict, especially with poker gambling sites.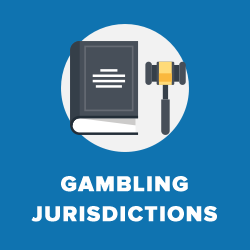 Betonline Poker - #1 in the U.S
Accepts U.S. customers with large player pool
10+ years with a strong reputation
$2,500 deposit bonus
Get Your 100% Bonus
Play Now
As a result, poker gets more attention than other casino-type games due to it being a competitive game. It gets attention because skill can make an impact. And also because the "stars aligned" in 2003 for the online poker boom to take place.
One of the purposes of this section is to explain up-to-date poker gambling laws. We'll try to explain them for different countries and jurisdictions. We are also gonna look at how online poker gambling laws affect players and businesses. And we try to figure out if playing internet poker is legal where you live. That is if poker gambling laws exist and are being enforced as prohibition.
We're not lawyers and have never studied law though, so please don't take what we write for legal advice. We write for entertainment purposes only. Please contact a local gaming lawyer if you have any legal questions.
Gambling License Jurisdiction
There are few jurisdictions that appeal to online poker companies. The jurisdictions that do, offer these companies the best conditions and also get their business. Malta and Gibraltar are popular for those operating outside of the US market. While US-accepting gambling websites tend to locate in places like Costa Rica, Curacao, and Panama.
Gambling Licenses: What Are They and Why Are They Necessary?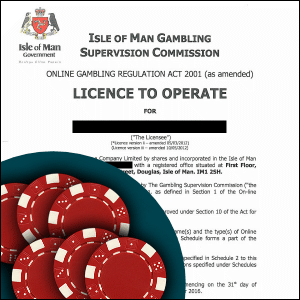 By definition, a gambling license is a permit issued to a company in order to be able to operate or conduct gambling activities. Companies that offer online gaming want to receive gambling licenses to operate in jurisdictions around the world so that they can be considered a safe place to gamble. Depending on the region, a gaming company might be provided with a gambling license via a gaming commission, gaming control board, etc. Popular areas in which gambling licenses are provided include the Isle of Man, Curacao, Gibraltar, Antiqua & Barbuda, Alderney and Costa Rica.
When an operator has been approved by a federal gaming commission or gaming control board, they are being approved to offer gaming in a specific region. They meet all gaming restrictions or requirements based on legislation, ensuring they are ready to provide online poker services in compliance with regulations set forth by the governing body. Quality gaming commissions such as those found in Curacao and the Isle of Man ensures players that they are enjoying poker at a top-rated establishment.
Here are our guides to the most common online gambling license jurisdictions: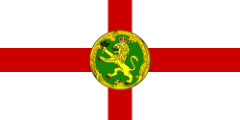 Online gambling companies based in the United Kingdom are required to pay 15% annual taxes on their
profits. This hefty sum is unacceptable…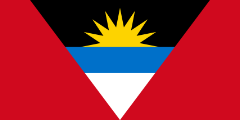 The islands of Antigua and Barbuda are located between the Caribbean Sea and North Atlantic Ocean,
and they're situated to the extreme…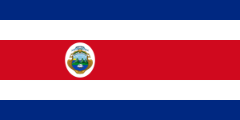 Costa Rica is a nation in Central America, situated between Nicaragua and Panama. Bordered by both
the Pacific Ocean and Caribbean Sea…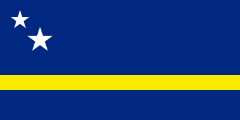 The nation of Curacao has been synonymous with online gambling since the pastime was in its infancy. Situated on an island paradise in the southern…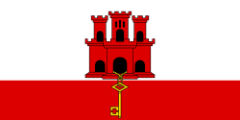 Gibraltar (also known as "The Rock") is located on the tip of Spain and marks the entrance to the
Mediterranean Sea. Designated a British…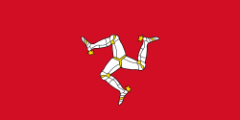 Located in the middle of the Irish Sea and near the coastline of England, the Isle of Man has become one of the "big four" gaming jurisdictions…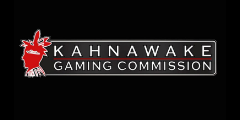 The Kahnawake Mohawk Territory is an Indian reserve of just over 8,000 in Quebec, Canada. One of the
eight communities that…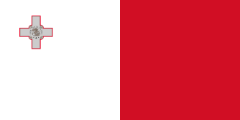 One of the smallest nations in Europe, Malta is located south of Sicily in the Mediterranean Sea. Ruled by the British until 1964…
The Gaming Commission and Its Role with Online Poker Games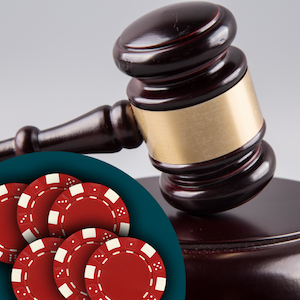 If you have played online poker before, then you most likely have heard the term Gaming Commission. This is just one way that a regulatory body is described when it comes to online gaming. Since 1994, when the first online casino was created, gaming regulatory bodies were created to ensure player safety and security. When it comes to online poker, licensing must be acquired to operate in a region where online poker is legal and regulated. A gaming commission will require an operator to apply for licensing and meet certain requirements as well as pay certain licensing fees to be approved. Whether a company is applying for gambling licenses in Curacao, Antiqua & Barbuda, Isle of Man or another region, the company must be given approval by the gaming commission before they will be granted licensing and allowed to operate in a legal manner.
An online poker site that is licensed is regulated. The gaming commission will back the player if any conflict or issue arises. Players can rely on the gaming commission to work on resolving any issues that they have with the online poker site. When a poker room is not licensed, they are not regulated. This means that your personal information, as well as finances, are not secured. There is no guarantee that your personal information will remain private as well as if you will be able to cash out winnings earned during gameplay. It is very important to choose a licensed and regulated site, so you know the brand is reputable and will uphold their terms and conditions.
The Process of Getting a Gambling License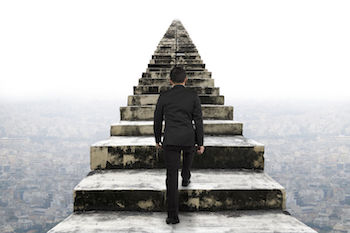 So now that you understand why a gambling license is needed, where do poker sites go to receive licensing? How is the process completed? When a poker room is created, they choose which jurisdictions to operate within. Once the jurisdiction is chosen, the poker operator will then need to meet with the local gaming authority to gain approval, essentially permission to operate.
By speaking with the gaming authority in the region, the poker room will then learn the process to obtain licensing. In general, a poker room will need to fill out an application for licensing which will include information on the brand, including any partners. The software is usually tested and the entire poker room to be reviewed to ensure that regulations are understood and followed appropriately. Once a brand is found to be in compliance, they will be given approval for licensing. Popular jurisdictions were poker rooms vie for licensing includes Gibraltar, Costa Rica, Isle of Man, and Alderney, among others.
The Process and Cost of Getting a Gambling License
Many players wonder if it is easy or hard to get a gambling license. How long does the process take? The online gambling license cost will be based on the jurisdiction and what fees are required by the gambling commission. The fees usually range from tens of thousands to the millions depending on the region. The licensing process is not simple as much must be reviewed in order for a company to be approved. Fees must be paid, and all aspects of the company reviewed to ensure that the poker room is ready to operate based on the regulations of the jurisdiction.
Skill vs. Luck for poker games
Legally-speaking, should we regard poker as another casino game? Is poker a "gambling game" like the rest of them? Does it need a gambling license? The main distinction between poker and other gambling games is the competitive environment. Skill plays a bigger part when competing against others. Anyone who has ever spent some time to play poker can attest to it.
And many studies support this notion. For example, according to a study made by the University of Chicago poker is a skill based game. Experienced/skilled players get 30% increased return on average. That's from a statistical study based on the World Series of Poker.
So, why does gambling licenses matter?
In the United States, many state gambling laws target online poker considering it a game of luck (or a game where "luck is the predominant factor"). While luck plays some part, there's no question about skill making the difference in the long run. Many people use this argument when arguing about the legality of online poker in the US. Even though it's a sensible argument, how would such an argument fare in court?
Legal Background – Online Poker in the United States
We have at least one court case to look at (Commonwealth v. Watkins) which took place in Pennsylvania. To make a long story short, a Columbia County Court ruled poker a game of skill based on a Dominant Factor Test. The test analyzed whether luck or skill is the predominant factor in poker (here's a list of states using the Dominant Factor Test).
But, on April 2, 2010, the Pennsylvania Superior Court overturned the ruling, declaring poker a game of luck. Previous court cases, all the way from 1919, served as the basis for the decision. The previous cases considered poker a game of chance. The same Dominant Factor Test has not taken place in ever again Pennsylvania.
Conclusion
So is there a need for a gambling license? Even though there have been studies supporting the notion that poker is a game of skill. And even though anyone who plays poker for any meaningful period of time recognizes the skill aspect. We're left scratching our heads because studies point to the contrary. And then, the court considers poker a game of chance like any other gambling game. In the end that's why gaming sites in almost all parts of the world need a gaming license. Because poker involves luck as the main factor. Even though we know it greatly involves skill and experience.