Alderney Gaming Jurisdiction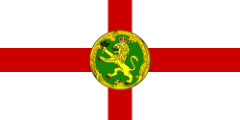 Online gambling companies based in the United Kingdom are required to pay 15% annual taxes on their profits. This hefty sum is unacceptable to most virtual operators, especially when the Alderney gaming jurisdiction is just a stone's throw away in the Channel Islands and offers a 0% tax rate with no market restrictions.
The island of Alderney is one and a half miles wide and three and a half miles long. It is located just eight miles from the French mainland, but the 1,903 residents are tied to the British Crown through their relationship with the isle of Guernsey. Thanks to the treacherous rocks surrounding the island, as well as the drinking culture of the local inhabitants, Alderney is often known by neighbors in the Channel Isles as "two-thousand alcoholics, clinging to a rock."
Play at Trusted Online Poker Sites
Top Poker Sites
Rank
Poker Site
Payment Grade
Bonus
Play Now
The Alderney Gambling Control Commission
Running an online gambling operation from the isle of Alderney is illegal unless you receive a license from Alderney Gambling Control Commission. This governing body was created in 2000, and it covers online casinos, poker rooms, lotteries, and sportsbooks.
Applying for an Alderney Gambling License
In order to obtain a Alderney gambling license, you must submit an application form, initial deposit, and documentation to prove that the license holders have no criminal background and intend to run their site in a fair and transparent manner. Once all necessary submissions have been made, the review process begins.
License Application process
The Aldernery gambling license  application process is broken into three key phases, and each varies in time depending on the quality and depth of the information submitted by the applicant. These phases include:
Suitability – This phase can take from as little as a month to over a year. During this time, the AGCC investigates the applicant to ensure that they meet all requirements. In order to cover the cost of the investigation, the applicant must pay a GBP 10,000 fee.
Fair Gaming – While this phase can be completed in less than two months, the average length is around 100 days. For poor submissions using unfamiliar software, the process can drag on indefinitely.
Adequate Processes – The final phase can be wrapped up within a week, although the average time is 60 to 90 days.
Final steps in acquiring the Alderney Gambling License
If the applicant passes the three phases, they are on the verge of being able to display the seal of Alderney on their website. A license is good for 12 months, and two categories are available. The first, a B2C License, charges an annual fee based on the net gaming yield of the casino. The second, a B2B license, has a fixed annual rate (but is more limited in focus). Here's a breakdown of the fees imposed on B2C license holders:
Less than GBP 1 million – Fee of GBP 35,000
From GBP 1 million to 5 million – Fee of GBP 70,000
From GBP 5 million to 7.5 million – Fee of GBP 100,000
More than GBP 7.5 million – Fee of GBP 140,000
While some gaming jurisdictions charge as little as 2% worth of income tax for online gaming operators, Alderney is appealing to potential customers because of its sole reliance on licensing fees. Not only is this cheaper for the casinos, but it also provides a more predictable model for determining yearly expenses.
Online Casino Providers in Alderney
While the strong requirements issued by the nation of Alderney keep their client list lower than some other gaming jurisdictions, it also means that greater care is taken to provide the customer with a quality experience. This list may change over time, but the following online casino providers are currently licensed to operate within the borders of the tiny island. If you feel like your are ready to start, I've included the software used by each casino.
Grosvenor Casino (IGT, Novomatic, Evolution, Bally, Playtech, OpenBet, and Virtue Fusion)
Vernons Casino (Playtech)
Paddy Power Casino (OpenBet, Evolution, Playtech, Virtue Fusion, and Quickspin)
Boylecasino (Evolution, Ash Gaming, OpenBet, Playtech, and Net Ent)
BGO Casino (BGO, Bally, IGT, Eyecon, NextGen, Net Ent, and Quickfire)
Metro Play Casino (Net Ent, IGT, Quickfire, and Play'n Go)
Totepool Casino (Playtech)
Sky Vegas (IGT, Barcrest, OpenBet, Novomatic, and WMS)
Win Trillions Casino (Playtech)
Spin and Win (Eyecon, IGT, Bally, Quickfire, Play'n Go, and Proprietary)
Player Complaints in Alderney
In some gambling jurisdictions, a player who fails to resolve a dispute with an online casino has nowhere else to turn. This is all too common in many jurisdictions, as the licensing country is happy as long as the casino keeps paying the annual licensing fees. Fortunately, the complaint process involving Internet casinos licensed in Alderney is handled in a more deliberate manner.
If the player has attempted to seek a satisfactory solution with the casino and failed, the following steps can be taken:
Due to Regulation 238 of the charter set forth by the Alderney Gambling Control Commission, a registered customer of a licensee is allowed to register a formal complaint in writing.
An officer appointed by the Commission will then attempt to mediate the dispute and find a solution that is satisfactory to both parties. If a resolution can be found, then the process is considered at an end.
If no solution is reached, the Executive Director then calls for a full investigation of the matter to be carried out by an officer of the Commission. After taking the findings into consideration, the director then makes a recommendation to both parties and provides detailed reasons for their decision. At this point, both parties are urged to accept the suggested course of action. If this occurs, then the recommendation of the Executive Director is considered final.
If one or both parties refuse to accept the initial recommendation, then the complaint is scheduled to be heard by the Alderney Gambling Control Commission. At least 14 days advance notice is given, and both parties have the option to make their case in writing, in person, or through an appointed representative.
After hearing all the facts, the Commission then renders a final verdict that cannot be appealed. Both parties are notified in writing, as well as being given an explanation for the decision.
If the plaintiff wins, the casino may be forced to pay all or some of the disputed amount. If the plaintiff loses, and their complaint is found to be wholly without merit, they may be forced to pay additional fees to offset expenses by the defendant and/or Commission.