Announcement: Full Tilt merged with PokerStars, its players were moved to the site in May 2016. You can still access poker games through their site.
You can stay up to date with our recent reviews for other active sites such as BetOnline, Bovada, and more right here.
Full Tilt Poker Review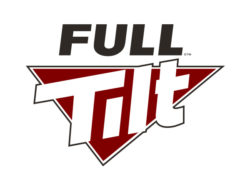 Playing at Full Tilt Poker should keep any gambler on their toes, as this well-known site offers tons of game and tournament options. Their customer service department is available 24/7 to offer award-winning assistance, and their mobile gaming platform ensures fast and furious poker action for players on the move.
If you'd like to know more about the site, just take a look at the Full Tilt Poker review below. We'll cover all the high points, which should allow you to decide whether it's a viable option (although I'm guessing that your answer will be yes).
Betonline Poker - #1 in the U.S
Accepts U.S. customers with large player pool
10+ years with a strong reputation
$2,500 deposit bonus
Get Your 100% Bonus
Play Now
For readers who live in the United States, I'm sorry to tell you that Full Tilt doesn't currently accept poker players from within your country. You can still play at their site for fun, but you'll need to go elsewhere for cash games. I suggest reading some of my other reviews on this site to find an appropriate option.
Top Pros and Cons of Full Tilt Poker
Full Tilt Poker is a top-rated online poker room and one that players will find offers great value as well as quality poker action. As with an online poker site, Full Tilt has its top advantages as well as cons. Learning more about each will help you to make the decision as to whether or not you are going to give Full Tilt a go. Pros include a rewards program, nice promotions, and heavy player traffic. Cons include a few casino games and the rewards scheme is geared more towards higher volume players.
Top 3 Advantages of Full Tilt
Easy to Use Software: the software of Full Tilt is easy to use whether you choose instant play, download or mobile.
Tournament Variety: When visiting Full Tilt, you will find tournaments of all formats and buy-ins are on offer
Fast-Fold Poker: enjoy quick game play whenever you like with this quick gaming option.
Top 2 Cons of Full Tilt
Rewards Scheme: while having a rewards program is a plus, the option at Full Tilt is geared more towards mid to high volume players making it harder for recreational players to earn points.
Limited Casino Games Selection: Full Tilt offers a limited selection of casino games including blackjack and roulette
Merger between Full Tilt & PokerStars – Current State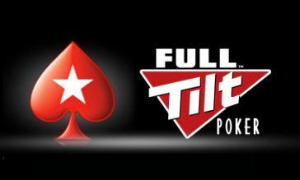 As mentioned, Full Tilt and Pokerstars have merged their brands. After acquiring both brands, Amaya Gaming decided to merge the two onto the same platform. The Full Tilt PokerStars merge would take place in mid-2016 and see the tournaments and cash games of Full Tilt moved to the PokerStars platform. Player pools of both sites were combined effectively, with the Full Tilt client was updated with software replaced as a skin of the PokerStars network. With the change, players holding an account with a gaming platform of Amaya would have access to any site. The platforms include Duel, PokerStars, Full tilt, StarsDraft, and BetStars.
Players were affected by the merger in different ways. Players with a PokerStars account could use their username for Full Tilt gaming. Players with a former Full Tilt username could try to use their name, as long as it was not already used at PokerStars. Updating an account was not too difficult with the merge, so players were not greatly affected except for having to deal with a few changes like creating a new username when needed.
Trustworthiness of Full Tilt Poker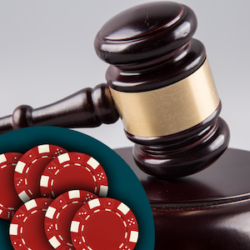 Full Tilt Poker went through a rough patch a few years back, but now it's climbing towards the top thanks to the assistance of their new owners, PokerStars (which happens to be the most trusted poker brand on the planet). The trouble started after the passage of the Unlawful Internet Gambling Enforcement Act when Full Tilt unwisely decided to continue their policy of accepting players from the United States.
In April of 2011, an indictment was unsealed by the Department of Justice that charged key Full Tilt figures with money laundering, fraud, and violation of federal gambling laws. The day was known as Black Friday, and it left customers in search of over $82 million in unpaid poker balances.
So why should you play at Full Tilt after such a disaster?
Well, all the people involved with those events have been removed, and the entire company has been purchased by the same ownership group that heads the always-trusted PokerStars. American players are no longer accepted, and a number of poker pros have renewed their relationship with the site.
There's also the fact that the new owners have been meticulous about paying back every player who had an outstanding balance when the trouble occurred. A perfect example was Dan Cates, an online player who'd gamed with Full Tilt and had $7.6 million in his account on Black Friday. He was eventually paid back every dime, a sign that the current owner is willing to do everything possible to rebuild their good name.
Current Bonuses & Promotions on Full Tilt as of January 2018
Full Tilt Promotions are vast, with options for new players, free bonus cash, special qualifiers and more. Every player will find something to take advantage of, helping to build a solid bankroll for online poker gameplay. Check out the best Full Tilt bonuses below.
$30 Free Play
When signing up for a new player account at Full Tilt, this is one promotion players should take advantage of. When making a deposit of $20 or more, players will have access to $30 in extra free play when using the bonus code THIRTY. The $30 in Free Play is provided over six days. On Day 1, 2 and 3, players will be provided with five $1 Spin & Go Tickets. On Day 4, players are given $5 in bonus cash. Day 5 brings five $1 Spin and Go Tickets while Day 6 provides another $5 bonus.
100% First Deposit Bonus
Are you planning on depositing up to $600 after creating a new account at Full Tilt? If so, then the 100% First Deposit Bonus is the right offer for you. When making your first deposit, use the bonus code STARS600 and deposit and earn up to $600 in bonus cash. Players can make up to three qualifying deposits in 60 days with this bonus.
After making your deposit with the bonus code, you will need to earn redemption points. Simply play real money games and earn points. Five redemption points are provided for every $1 you pay in tournament fees or rake. With every 180 redemption points earned, $10 in cash will be credited to your account. Players have four months after every qualifying deposit to earn the redemption points needed to clear the bonus.
Bonuses & Promotions
The promotions page at Full Tilt lists 23 different options, with some being available on a daily, weekly, or monthly basis. While listing all the options here might cause your brain to overload, here are a few of the more notable options:
Free $25 Chip – Get a complimentary chip worth $25 for doing absolutely nothing.
100% Initial Deposit Bonus – Your first deposit will be matched up to $600.
Early Bird – Get double reward points for being one of the first people to register for a poker tournament. These points can later be used to gain entry to events and snag exclusive merchandise.
Sunday Major – When you're not sitting in church or grilling in the backyard on Sundays, play in this tournament for a guaranteed minimum prize pool of $150,000.
Double Bust – Bust out another player or get busted to gain entry into a special tourney with a $66,000 prize pool. Additional busts can lead to even more entries into special events.
Games Available at Full Tilt Poker
Since it's one of the leading poker sites in the world, you can expect to find a wide variety of gaming options at Full Tilt. The following are the selections available at the moment, although I suggest checking back regularly to see if new games appear.
Texas Hold'em – Players attempt to make the best hand using a combination of two hole cards and five community cards. When it comes to online play, this is currently the most popular poker game in the world.
Omaha Hi – Similar to Texas Hold'em in regards to blinds and betting, although the number of hole cards dealt with players is different. Four variants of this game are offered, including Omaha, Courchevel, 5-Card Omaha, and 6-Card Omaha.
Omaha Hi/Lo – Similar to Omaha Hi, except that players can wind up with both a high and low hand.
Razz – A combination of 7-Card Stud and Lowball, this game presents players with seven cards and challenges them to make the best 5-card low hand.
Stud Hi – Each player receives seven cards, three face down and four face up. The winner is the player to make the best five-card hand. Five rounds of betting are included.
Stud Hi/Lo – Similar to Stud Hi, except the player may wind up with both a high and low hand.
5-Card Stud – Each player gets one hole card and four up cards. At the end of four rounds of betting, the player with the highest hand takes the pot.
Draw Poker – Players may choose to discard up to a certain number of cards and receive replacements, with the final highest hand being declared the winner. Full Tilt offers five variants of the game, including Badugi, 2-7 Single Draw, A-5 Triple Draw, 5-Card Draw, and 2-7 Triple Draw.
Mixed Games – These games include multiple rounds of play where gamblers must excel at different forms of poker in order to come out on top. Several options are available, but an example includes HORSE (which combines Hold'em, Omaha Hi/Lo, Razz, Stud Hi, and Stud Hi/Lo).
Irish Poker – Similar to Hold'em, except the player gets four hole cards instead of two (and later discards two after the flop). Available in Pot Limit and No Limit versions.
It should be noted that all Full Tilt Poker games are powered by their own software, which means you'll never have to worry about any funny business from a third party. This is the most efficient method possible, which is why you can always play at Full Tilt with confidence.
In addition to poker, Full Tilt also offers casino favorites such as blackjack, craps, roulette, baccarat, and slots. Live dealers are also an option for some games, which is always a welcome addition.
Mobile Gaming & Experience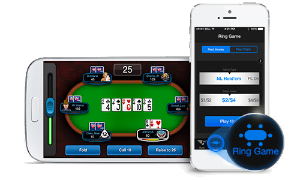 At Full Tilt, the mobile gaming experience offers players the same great gameplay on the go. Players can download the Full Tilt software to Android or iOS devices to enjoy cash gaming or tournaments from anywhere. For Apple devices, players will need to use their iPod touch, iPad or iPhone to access the Full Tilt software. For Android, players will need to use their mobile device via www.fulltilt.com to access the app to play games.
While on a mobile device, Full Tilt players can access The Deal, which offers a huge progressive jackpot or chooses from the large selection of poker games on offer in real money and just-for-play versions. Casino games can also be enjoyed, with options such as slots, roulette, blackjack and more.
When it comes to player reviews, mobile users really seem to enjoy the Full Tilt mobile app. The mobile option provides the same great games as the desktop version as well as the same player pool. From graphics and sounds to banking and game selection, players are positive about the mobile options of Full Tilt. The only downside to mobile play seems to be the inability to multi-table. Players cannot multi-table while on the mobile app. Players can also not be logged in via phone or tablet and computer at the same time.
This innovative poker game is only available at Full Tilt, and it's compatible with your iPod Touch, iPad, or iPhone. Both real-money and free ring games are available, and you'll be amazed at how quickly the action moves along.
Software Review for Full Tilt Poker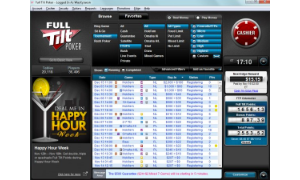 Full Tilt claims to be a different kind of poker room. While all online poker rooms provide Texas Hold'em and Omaha, Stud and other games, Full Tilt poker goes the extra mile by focusing on offering world-class software and service. The brand includes special features within their software which pushes Full Tilt to the forefront of online poker gaming. Within this Full Tilt software review, we will outline a few of the special features so players can see what the brand has to offer.
Because Full Tilt caters to players located around the world, the software comes in several languages. Players will find the site can be accessed in English, French, Spanish, Dutch, Danish, Italian, Norwegian and many other languages. When playing at Full Tilt, members have access to table themes including customizable options. Players can choose their own background and felt colors as well as other features.
The software is available for PC and Mac as well as mobile devices including iOS and Android. When using the desktop version, players can review their hands via the Hand Replayer and Instant Hand History features. Use the reviewing capability to better your gameplay and make better decisions in the future. For Ring Gameplay, the Easy Seat feature is an excellent option. players can preset their preferences for Easy Seat and then launch sessions with one click in the lobby.
Players tend to have nothing but good things to say about the Full Tilt software. Members of the online poker room often state in reviews that the software is easy to use, even for beginners. Newbies to the site have no problem downloading the software and finding cash games or tournament options. Veteran players seem to find satisfaction in the customizable features Full Tilt provides, easily setting up their software to their gameplay needs.
Available Deposit and Cashout Methods for Full Tilt Poker Players
With an account at Full Tilt, players will find they have access to quality deposit and cashout methods. The online poker room uses only the safest methods, so players can easily fund an account for gameplay then make a withdrawal after winning big. Below is a short guide on how to create an account at Full Tilt plus available deposit and withdrawal methods.
Opening an Account
Full Tilt offers players the ability to download the gaming software or to choose Instant Play mode. Either way, an account must be created. With Instant Play, you choose the Instant Play button and sign up using a little personal information. Create a log-in and then you are ready to deposit and begin game play.
With the download version, you will need to download the gaming software to get started. Choose the download tab and begin downloading the Full Tilt platform. Once downloaded, you will be prompted to sign in or create your account. Fill in the details and then launch the poker client. Make your first deposit and then you can begin gameplay!
Deposit and Withdrawal Methods
At Full Tilt, you will find a host of options for depositing and withdrawing funds. The options available are based on country. Players can easily visit the Full Tilt site and click on banking methods per county to see what is on offer. For the most part, users will have access to the most used financial methods for depositing and withdrawing funds including:
Instant Checks
InstaDebit
Visa
Entropay
ecoPayz and more
Types of Poker Games available from Full Tilt
In addition to all the poker variations they've made available, Full Tilt includes several types of gaming options to meet the needs of their customers. If sitting down at a standard table just doesn't do it for you anymore, give one of these a try:
Steps Tournaments – Compete in a multi-step tournament with the prize pool increasing the higher you go. Even if you don't win a game, a strong enough finish qualifies you to stay on the ladder and attempt another climb to the top.
Rush Poker Tournaments – Only available from Full Tilt, this type of game is billed as the world's fastest poker tournament. Each time you fold, you're immediately whisked to a new table to begin another hand.
Ante Games – Just like regular ring games, except each player adds in an ante before the hole cards are dealt. This increases the pot and ratchets tensions up to an all-time high.
Deep Stack Tables – Available in any of the ring game lobbies, these games include a buy-in of 75 big blinds.
Super Stack Tournaments – Players begin with a starting stack of at least 5,000 chips.
Speed Tables – In order to speed up play, all animation has been removed and response timeouts have been reduced by 50%.
Cap Games – Hands are played the same as in Pot-Limit or No-Limit, at least until the cap is reached. When this happens, everyone still in the hand is considered to be all-in.
Four Player Heads-Up Shootout Sit & Go Tournaments – Four players are divided into two heads-up games. The two winners from the first round advance to the winner-takes-all final.
Rebuy Tournaments – If your chip stack falls below its starting level, then you can buy back up to the initial amount. This is available even if you bust out.
Turbo Sit & Gos – Blinds are increased every three minutes instead of six.
Multi-Table Tournaments – Instead of blinds increasing every 10 minutes, the time limit has been lowered to five minutes.
Betonline Poker - #1 in the U.S
Accepts U.S. customers with large player pool
10+ years with a strong reputation
$2,500 deposit bonus
Get Your 100% Bonus
Play Now
Full Tilt goes to great lengths to make sure each tournament or ring game is 100% fair and free from suspicious behavior. In order to accomplish this, they have state-of-the-art technology and eagle-eyed employees watching for any sign of rule violations, and even the slightest infraction is dealt with suddenly and severely. If you're looking for poker games without any sort of hassle, then Full Tilt should be on your shortlist.
Security and Safety FullTilt
Full Tilt is certainly a safe and secure online poker site, providing every precaution to ensure player funds and personal information remains protected. Legal Full Tilt gaming can be found across the globe, with licensing provided by Isle of Man Gambling Supervision Commission. To be able to receive licensing from this commission, online poker sites have to pass a rigorous vetting process.
The site is not plagued with issues like other brands and players can easily contact support when in need of assistance. The Full Tilt customer support team are available 24/7 and can be reached via the Contact Support tab. Simply fill out a form with your query and support will get back to you as quickly as possible.
History & Evolution of the Full Tilt poker site
Full Tilt Poker has a long and winding history in the poker industry. Full Tilt was first launched in 2004 by Tiltware, LLC. The online poker room quickly became famous as they were associated with top poker pros. Several pros were part of the Full Tilt brand, including Howard Lederer, Chris Ferguson, Phil Ivey, Andy Bloch, Mike Matusow and Jennifer Harman.
The online poker room was successful for many years until April 15th, 2011 when an indictment by the United States Department saw the poker room shut down with the site domain seized and criminal charges made against those associated. Along with Full Tilt, PokerStars and Absolute Poker brands were affected. Charges included violation of federal gambling laws in the US as well as fraud and money laundering.
By the next year, the government in the US decided to drop civil charges against Full Tilt and PokerStars, with PokerStars set to purchase the rival brand. Because of this, players who had their accounts seized during the shutdown would eventually be paid back what remained in their account during the shutdown. The repayment process would be completed by the Garden City Group.
The Full Tilt history has changed a great deal over the years. The brand was acquired by the Amaya Gaming Group and now operates alongside PokerStars, their former rival and now sister site. Amaya has headquarters in Ireland and has licensing for game operation in Malta and the Isle of Man.
Conclusion – Closing thoughts
Overall, Full Tilt will make a nice poker home for those who wish to enjoy recreational poker gaming online. Full Tilt offers a solid selection of cash games as well as tournament options, including the ability to qualify for major live events. Promotions are of good quality as well, offering players the ability to build a nice bankroll for future gameplay. The option to play via desktop or mobile is also a plus, providing players with access to gaming on the go or at home.
More Poker Sites Reviews
If you are looking for other reviews you can check our trusted reviews done by experts by clicking here.