UK Online Poker Sites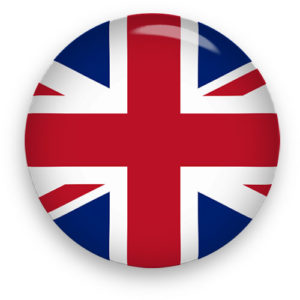 There are plenty of UK poker sites in existence, allowing residents to compete in real-money games of Texas Hold'em, Seven Card Stud, Omaha, and much more. Whether you're a UK native looking for a virtual poker room, or just a curious foreigner, this article should provide you with some valuable information on the subject.
The popularity of online poker is thriving in Europe, and most sites are eager to bring in business from the United Kingdom and the surrounding countries. This is especially true after the crackdown on Internet gambling in the United States, which has forced virtual card rooms to search elsewhere for the bulk of their revenue.
Top Recommended UK Poker Sites
Top Poker Sites
Rank
Poker Site
Payment Grade
Bonus
Play Now
Top Ranked UK Poker Sites
UK poker sites offer players the ability to enjoy quality online poker gaming, including tournaments, cash games, SNGs and more. The best online poker sites UK will be approved by the UK Gambling Commission. With this approval rating, you know that the sites are legit, and you will be offered a secure and safe gaming space in which to enjoy your favorite poker variants. Below are examples of the best UK poker sites available, with benefits listed as well as what you should expect from each operator.
Playing on 888Poker in the UK
When it comes to trusted UK poker sites, 888poker is not to be forgotten. The poker room is one of the best online poker sites the UK has to offer and provides players with a trusted option for gameplay. Players of 888poker will have access to Texas Hold'em, Omaha or 7 Card Stud on tournament, cash gaming, and SNGs. Enjoy a quick game of poker with SNAP, the fast-fold poker option offered by 888poker.
Stakes range from 1 cent to $1,000, making it easy for players of all bankroll types to compete. Get started by signing up and downloading the online poker platform, easily depositing cash via only the best financial methods, to begin poker online real money UK gameplay.
Legality of Online Poker in the United Kingdom
I could give you a long-winded answer that goes on for over a page, but I'm going to keep this simple. You can play online poker in the UK without any worries, although sites are legally required to be licensed by the Gambling Commission before offering their services to citizens.
While offshore sites can technically break the law by operating without a UK license, there's not much a private citizen can do to draw the ire of authorities.
Most Popular Type of Online Poker
It should come as little surprise that the most popular type of online poker in the United Kingdom is Texas Hold'em. This is the game that launched poker to new heights in the 21st century. It remains the favorite option for novices and pros alike. In fact, it replaced baccarat in the James Bond films, which is the equivalent of some other drink being substituted for the British spy's trademark martini.
Top 5 Advantages of Playing at UK Poker Sites
There are a number of perks that come from opening an account at a UK poker site, and the following list details some of the most notable examples.
Regulation – The UK-based Gambling Commission doesn't fool around when it comes to issuing licenses. Every poker room and casino is carefully vetted to ensure quality and fairness, which should provide peace of mind to even the most careful customers.
Large Player Pool – Since the U.S. market is a shadow of its former self, Europe has emerged as one of the best places to play Internet poker. This allows you to take on some of the strongest competition, and easy-to-beat fish can also be found in abundance.
Friendly Tax Laws – Thanks to a 2001 European Union law against double taxation, gamblers don't have to pay taxes on their winnings. If you're a high-stakes player, this can be a huge advantage.
Easy Transactions – In addition to offering secure transactions, licensed sites also provide customers with a huge range of deposit and withdrawal options. I've seen some sites that have 20 or more choices, although a dozen is more common.
Smoke All You Want – If you've played poker at land-based British casinos, then you know that smoking is now prohibited in most indoor venues. When you play in the privacy of your own home, however, you can smoke as many cigarettes as you like. It may be terrible for your health, but some players enjoy an immediate stress release while playing such a challenging game.
What Defines the UK?
Readers who live in the United Kingdom should already know this information, but I'm presenting it anyway for those who slept through geography class or come from a distant land.
The following nations make up the UK, which means all residents should be eligible to play at the same poker sites.
England – Became a unified state in the 10th century and the first industrialized nation in the 18th century. Famous poker professionals hailing from England include Sam Trickett and Matthew Ashton.
---
Northern Ireland -When Southern Ireland removed itself from the UK following the Free State Constitution Act of 1922, this became the only part of the nation affiliated with the UK. Famous modern-day poker stars include Marty Smyth and Andy Black.
---
Wales – Unified by the King of Wales, Gruffydd ap Llywelyn, in 1057, the nation was annexed by England following the Laws in Wales Acts 1535 and 1542. Famous poker players include Roberto Romanello and Dave Colclough.
---
Scotland – Established as a nation in 843, Scotland entered into a political alliance with England to form the Kingdom of Great Britain in 1707. Notable poker players from this nation include David Vamplew and Niall Farrell.
Conclusion
UK poker sites offer a wide range of games and a sizable pool of players. Any site licensed by the Gambling Commission must undergo rigorous tests for fairness and reliability, so customers can open accounts without worrying about annoying items like payment speed and software quality. In short, playing online poker in England, Wales, Scotland, or Northern Ireland is a problem-free experience.