PartyPoker Review

The name PartyPoker is synonymous with the game of poker. As one of the top online poker sites available today, Party is a trusted source for all things poker. From cash gaming to tournaments, promotions, and bonuses, PartyPoker offers it all. In this PartyPoker review, we will cover all the basics, helping players to better understand why this brand is a must visit when it comes to poker gaming.
Betonline Poker - #1 in the U.S
Accepts U.S. customers with large player pool
10+ years with a strong reputation
$2,500 deposit bonus
Get Your 100% Bonus
Play Now
In 2006, PartyPoker decided to prohibit players from the United States following the passage of the Unlawful Internet Gambling Enforcement Act. This proved to be a smart decision, as many of their competitors who remained found themselves facing jail time, legal troubles with the Department of Justice, and seizure of domain names. While this move may have cost them some customers and their #1 ranking, it proved to be the best decision in the long run.
Players from the United States looking for real-money games will need to go elsewhere, as PartyPoker only allows them to log on for free play. The exception is the state of New Jersey, where PartyPoker has signed a licensing agreement with Borgata to legally offer their services to anyone within the borders of the state. Other states may eventually take the same course of action, and the site has publicly stated that they're looking to get back into the American market (just in a legal fashion).
Top 3 Pros and Cons on PartyPoker Poker
When it comes to quality online poker gaming, PartyPoker delivers. The site offers the best in cash gaming, tournaments, promotions and bonus opportunities. Yet like other poker rooms, along with the top advantages PartyPoker provides, they also have cons. Players are very different and while some may appreciate certain aspects of Party, others may find the site lacking. Below are a few pros and cons to help players determine if PartyPoker is a top choice for their iPoker gaming needs.
Top Advantages of PartyPoker
:
Mac compatible
User-friendly software
Quality promotions
Solid traffic
$15 million in guaranteed tournaments each month
Several languages
Top cons of PartyPoker
:
Software may seem bland to some
Reduced function in the no-download client
Low number of high stakes tournaments
History & Evolution of the PartyPoker Poker Site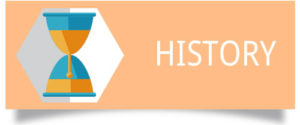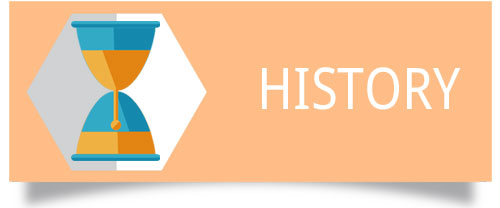 The brand was first created back in 2001. Party Gaming was the company behind the brand, having been founded in 1997 by Ruth Parasol. By 2001, the company had launched the PartyPoker platform and in the early 2000s, the brand was the most popular available online. If you played iPoker at that time, you visited Party. By 2006, the brand decided to shut down services in the United States as the Unlawful Internet Gambling Enforcement Act was passed into law. This was a smart move as brands that stayed in the US, like PokerStars and Full Tilt, ended up facing legal issues due to remaining in the states after the UIGEA was implemented.
Today, Party remains a top poker brand and is now back in the US, though restricted to gameplay in New Jersey. As more states open up to casino and poker gaming online, it would not be surprising to see Party in the mix. PartyPoker is operated by GVC Holdings and is available in 14 different languages, accessed by players located around the world. The player base at Party is quite large with SNGs running 24/7, cash gaming and tournaments. When logging online, players will find as many as 2500 players during 24 Hour Peak times, based on data provided by Pokerscout.com.
Available Deposit and Cashout Methods for PartyPoker Poker Players
Playing online poker for real money cannot begin until your account is funded. Available deposit methods at PartyPoker are vast, providing players with plenty of choices when it comes to funding an account. Withdrawal methods are pretty much the same, so members can use the same format to add and withdraw funds. Find out which methods meet your needs best before opening your PartyPoker account.
Current Deposit Methods
:
Visa
MasterCard
Maestro
Go play MasterCard
Entropay
PayPal
NETELLER
Skrill
Paysafecard
Diners Club
Instant Banking
Fast Bank Transfer
Current Withdrawal Methods
:
Visa
MasterCard
NETELLER
Entropay
Skrill
Paysafecard
Bank transfer
Western union
Check by mail
Creating an Account
Opening a new account at PartyPoker is easy. To begin, you will need to choose whether you will be playing via mobile or desktop. Use the device of choice to visit Partypoker.com and click on the Download and Play option. This will take you through a series of steps. Once the download is complete, you will need to create a new player account. This will require personal information such as your name, physical address, and email. Once your account has been created, you can visit the cashier in the poker lobby and make a deposit. Use one of the deposit methods listed above to get started.
Promotions – PartyPoker Review
PartyPoker offers new players a 100% up to $500 first deposit bonus. The bonus clears at a rate of 20% rakeback. Players have 90 days to clear the bonus.
PartyPoker rolled out rakeback in May 2017. This was an attempt to attract serious players that were fed up with the problems at PokerStars related to changing terms in the middle of promotions. It was received well by players. Players that rake at least $25 per week receive 20% rakeback. Players that rake $150 go up to 25% rakeback. At $600, that goes up to 30%. Players that rake $1,200 in a week receive 40% rakeback.
Current Bonuses & Promotions on PartyPoker as of December 2017
When it comes to online poker gaming, players want to have access to quality bonuses and promotions. The PartyPoker bonuses currently offered provide players with value and fun. Start to build a solid bankroll by taking advantage of everything the poker room has to offer. In this PartyPoker review, we will provide you with the best PartyPoker promotions, so you can start to earn bonus cash and fill your bankroll.
$20 Welcome Bonus
To begin, Party is offering a $20 Welcome Bonus to new players. This bonus is activated when you sign up and make a deposit. Simply make your first deposit and you will receive the $20 free bonus play in two parts. $10 in free tournament tickets are provided so you can try out the tournaments on offer. $10 in bonus cash will also be provided so you can give the Casual Cash Games a whirl.
100% up to $500 Bonus
Another option to earn bonus cash is the 100% welcome bonus for new players, worth up to $500. With this bonus, players simply sign up and make a deposit and earn a 100% match. Deposit $200 and earn $200 in bonus cash, deposit $400 and receive $400 in bonus cash and so on.
PartyPoker Cashback
Part of the PartyPoker promotions is the cashback option. Members of the site can earn as much as 40% cashback by playing poker. Earn points while you play, with 1 point earned for every $1 rake generated. As you collect points, you will earn cash back. A minimum of 25 points have to be earned before cashback will be provided. As you earn points, you will earn a higher rakeback percentage.
Trusting PartyPoker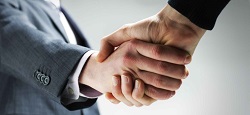 PartyPoker is one of a handful of poker sites that are legally present in the United States, and they've operated throughout the world for years without any major scandals or incidents. They maintain a zero tolerance policy for fraud and collusion, and account data is protected by a combination of superior encryption and security controls.
The site is owned by Bwin.Party Digital Entertainment, which is the world's largest publicly traded online gaming company. Their stock is available on the London Stock Exchange, which means they have to constantly answer to serious-minded Brits and other foreign investors who won't tolerate even the appearance of unethical activity.
For these reasons and many more, you can trust PartyPoker to provide a safe and quality experience.
Player Comments about PartyPoker
If you're not willing to take my word about the fairness and dependability of PartyPoker, what about people who've actually played at the site over the years? The following comments have been painstakingly culled from across the Internet, and they're all comments from present or past players regarding their experiences at the site:
"I like the playability and feel of the poker tables. Also easy to win if you play tight."
"Never had a problem with payout delays. Always feel secure when depositing my money. Lots of nice flourishes that the competition lacks."
"No scandals, no nonsense, and no Howard Lederer. Play with confidence and always receive withdrawal requests is a reasonable amount of time. PartyPoker is a site that can be consistently trusted."
"Whole schools of fish for us sharks to gobble up. Strong selection of tourneys and game options. Lots of payouts and withdrawal options. Highest marks."
"Nice software and real poker. A very safe place to play."
"Love the bounty tournaments and getting paid for ruining someone else's day. Rake and blind structure is also better than most."
"Thanks for a great experience, PartyPoker. Most French poker sites are a disappointment, but that's not the case here. Merci."
"Good software. Attracts a lot of fish, so it's worth a try. Unlike Winamax and Everest, the software is good and stable, and you can multi-table with no problem. Decent promotions."
"Never has a problem with software or security, and that's kept me coming back time after time."
"Smartly got out of the U.S. market before Black Friday and has flourished because of it. Offers everything you would want from a poker room, plus they do all the little things right."
Poker Games Offered
While Texas Hold'em is the most popular poker game at the moment, the site also has a number of other enduring classics to challenge your skills. Whether you're looking for an old favorite or a new gaming option, the following are available throughout the day:
Limit Texas Hold'em
Pot-limit Texas Hold'em
Pot-limit Omaha
Pot-limit Omaha HI-Lo
7 Card Stud
7 Card Stud Hi-Lo
In addition to the poker games listed above, you can also try your luck at blackjack and roulette. This can often serve as a welcome change of pace, allowing you to step away after a tough loss and focus on something other than poker for a few minutes.
As a review PartyPoker also offers fast forward. This is a fast-fold format where players are moved to a new table as soon as they fold. These games are available in limits up to 1/2 for No Limit Texas Hold'em and micro limits for Pot Limit Omaha.
Types of Poker Tournaments Offered
PartyPoker tournaments come in all shapes and sizes, and both veterans and rookies should be able to find an appealing option. A solid selling point is their payout structure, which allows players who don't finish first to still walk away with money. In fact, most tournaments pay out prizes to the final 15%.
Here are the current options you can choose from:
Sit & Go – This is a mini-tournament that usually sits all participating players at the same table. These games start as soon as the table is filled, and the gameplay is faster than a standard tourney. Held throughout the day, these are perfect for poker enthusiasts with limited time.
Multi-Table – If you're looking for the classic poker tournament format, then you've reached your destination. Anywhere from dozens to thousands of players begin at multiple tables, and participants are eliminated as the game progresses. It all comes down to a single table, with the last remaining person taking home the largest percentage of the prize pool.
Shootouts – A multi-table tournament where participants play until only three players remain at a table. At this point, new tables are filled to capacity and play resumes. This continues until only one table remains, and more players finish in the money than the usual tournament format.
Rebuys – Players are allowed to purchase more chips or even buy back into the game if they're eliminated. This format results in some massive payouts as additional money is added to the overall pool.
– A unique format where you face opponents one by one instead of at the same time.
Bounty Tournaments – Each time you eliminate a player from this style of tournament, you'll receive a cash bonus. This is in addition to the normal prize money paid out for a top finish.
All these tournaments include features to enhance the overall flow of the game. For example, a five-minute break occurs at 55 minutes past the hour, which is a welcome occurrence for those with growling stomachs or weak bladders. My personal favorite is the make a deal option, allowing players who reach the final table to negotiate an immediate settlement instead of fighting it out to the end.
If the tournament structure isn't to your liking, you can also choose the cash game option. Just sit at a table and play for as long as you want. The games are played with real money instead of tournament chips, and you're likely to find some WSOP veterans lurking behind some of those colorful player icons.
Mobile Gaming & Experience
In today's online gaming world, being mobile is a must. Operators are beginning to offer mobile gaming or continuing to update their offering to ensure player satisfaction. For a quality mobile gaming experience, PartyPoker is the place to start. Available on a variety of platforms, PartyPoker mobile does not disappoint!
The mobile gaming experience at Party requires a download of the mobile poker application. Sign in with your desktop details and quickly begin playing on the go. Players can download the mobile poker client via iOS or Android device easily. On either mobile device, visit partypoker.com and tap the free download button to get started, with easy to follow instructions.
Mobile Gaming Reviewed By Players
Player reviews of the mobile gaming experience are positive. Players enjoy having access to real money gaming, Fast Forward options, and Play money. With Fast Forward, players can move quickly to the next hand by jumping to a new table once folding, instead of waiting for the next hand. Cash gaming is limited to pot limit hold'em, fixed limit and no limit. Players can filter their gaming options by visiting the Quick Seat lobby and filtering by the number of players, type of game and stake. Players are disappointed by the lack of SNGs and tournaments via mobile play.
Software Review for PartyPoker Poker
With software provided by PartyGaming, the PartyPoker site is full of features and quality graphics. The desktop version offers the most poker gaming options plus versatility within the platform. Within the PartyPoker review, we will cover the many aspects of the software, so you can get a feel of what to expect with the platform download.
The PartyPoker software can be downloaded for desktop or within a mobile application for iOS or Android device. While each version offers quality gaming, the most features are found within the desktop download. Create your customized avatar with the desktop platform, with easy filtering in the lobby to begin game play.
For hand history information, PartyPoker provides hand and tournament history information sent via email. You can also choose to store histories on your hard drive and use with a HUD option for better gaming strategy.
PartyPoker reviews by real players show positive feedback. Players have pointed out the updates to the poker lobby, as well as cashback being paid out on a consistent basis, at a higher rate than other online poker rooms. The majority of players who review PartyPoker find the online poker room a quality option for a tournament and cash gaming.
Security and Safety PartyPoker
Any player wondering about how legit PartyPoker is such wonder no more. The online poker brand is one of the safest and most secure available online today. Licensed by the Government of Gibraltar and regulated by the Gibraltar Gambling Commission, the company maintains strict security standards for player safety. The site is independently tested to ensure games remain fair and outcomes are random. Any players found to be acting in collusive or fraudulent behavior will see their accounts closed.
PartyPoker legally operates in several areas around the world, widely popular in European countries. For players in the United States, Party can only be accessed via the state of New Jersey. Players living or visiting the state can easily create a new account and enjoy online poker via the PartyPoker NJ site.
For the most part, players of PartyPoker do not seem to have any issues when it comes to security. If a player were to feel that a problem had arisen, customer support can be contacted via email, telephone or live chat. There are several ways to speak with customer service to try and solve any issue, even security problems.
Making Friends at PartyPoker
The site emphasizes social interaction and friendship among players, even though everyone is trying to destroy each other once the cards are dealt. You can add players to your friends' list, engage them in real-time chat, and even check out their hand histories and overall success. The site even makes friend recommendations based on games and other players you have in common.
This feature is helpful for a couple of reasons. For those who genuinely want to meet new people, it provides a welcome opportunity. It's also useful for sharks who want to single out whales and fishes and play them at every possible turn.
Badges of Honor
While the main goal of playing poker is to make as much money as possible, having fun is also an important part of the equation. This can be accomplished simply by playing in various sorts of tournaments and contests, but it's also enhanced by little things. This is where the badges of honor come into play, as these icons are rewarded for various accomplishments and displayed on the player's account.
These badges come in three categories: collectibles, milestones, and highlights. Collectables come from getting certain poker hands and card combinations, while milestones mark events such as playing your first hand at PartyPoker. Finally, there are highlights, which are rewarded when you win against all odds or get defeated after an especially bad beat.
Sure, this is ultimately a trivial category, but it does add an extra sense of fun and color to the proceedings. Each player is able to carry around their badges like military medals, and these icons allow you to bond with others who have similar or hard-to-find items.
Betonline Poker - #1 in the U.S
Accepts U.S. customers with large player pool
10+ years with a strong reputation
$2,500 deposit bonus
Get Your 100% Bonus
Play Now
Conclusion
PartyPoker provides a solid gaming experience for both novices and pros. Their attention to detail and overall trustworthiness are more than enough to recommend the site, but their selection of tournaments and generous payout structures also set them apart from the crowd. The new rakeback program should be considered by serious players. If you're searching for a new gaming destination, put this site at the top of your list.
Whether you are searching for a new poker home or want to enjoy online cash games or tournaments in your spare time, PartyPoker is a good option. With a long and successful history in the online poker industry, you cannot go wrong by joining PartyPoker. Beginners to online play will find the site is easy to navigate and offers quality promotions to help build your bankroll. Seasoned veterans of the game will find solid poker traffic as well as top-rated guaranteed tournament options. If you are looking for another review besides PartyPoker review check out our reviews for Bovoda, BetOnline, Full Tilt and others.