Neteller Poker Sites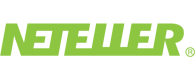 Gambling sites have been improving its ways of accepting different payment and deposit methods in recent years, making it really easy to start off with different gambling games. The topic at hand refeers specially to Neteller Poker sites which are ideal to start with trusted poker sites via Neteller, a secure way to transfer money.
What is Neteller?
Launched in 1999, Neteller has grown to become one of the most well-known e-wallet services in the world. Neteller Poker Sites have grown in popularity. Money can be rapidly and safely transferred from person-to-person or person-to-merchant, and it's perfect for getting funds into your online casino or poker room account.
By 2000, the company was responsible for processing 80% of the gambling transactions taking place on the Internet. While this number declined sharply following the U.S. crackdown on the virtual gaming industry in 2006, Neteller remains a major option for players seeking to move money from one place to another.
Poker Sites that Accept Neteller
Top Poker Sites
Rank
Poker Site
Payment Grade
Bonus
Play Now
Neteller Poker Sites – How Do They Work?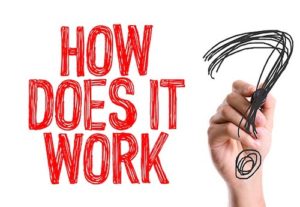 Online poker players will find it easy to use Neteller. Sign in to your poker player account, then navigate to the Cashier page inside your account interface. Select Neteller from among the payment methods offered. When you make Neteller deposits, you'll receive the same welcome bonuses you would receive with other payment methods. Some poker sites occasionally have Neteller or e-Wallet bonus offers, so check for those before making a deposit. When it's time to withdraw your poker winnings, simply select Neteller as a cashout method. Neteller handles large payouts and is a quicker withdrawal method than bank wire transfers or courier checks.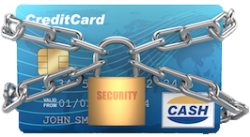 Neteller is a secure poker site payment method, using military-grade encryption protocols. The security and integrity of your personal information is Neteller's top priority, so the company never shares your personal information with online merchants. Neteller is one of the two leading web wallets in the online poker industry, along with Skrill. Neteller allows consumers to pay online and conduct money transfers while earning rewards. Neteller has 5 VIP levels, which come with a variety of rewards and advantages. Using Neteller instead of a Visa or MasterCard credit card or a bank account provides an added level of privacy, security, and safety when making online poker deposits and withdrawals. NetellerGo! integrates a variety of alternative payment methods (bitcoin, Sofort, Poli) which are indemnified and chargeback-protected.
Best Neteller Poker Sites to Play At
The best poker sites allow Neteller as a payment method. BetOnline Poker and Sportsbetting Poker both accept Neteller deposits and withdrawals. 888 Poker is a Neteller poker site. So is Ignition Poker, the online casino which bought Bodog's online poker room in 2016. America's Cardroom offers Neteller as a payment method, while Bovada Poker, the new Bodog Poker, and Bodog Asia Poker all accept Neteller.
The list of Neteller poker sites includes many popular international cardrooms, such as the highly-rated 32Red Poker. Betway Casino, an online casino which offers online poker and mobile poker, also has Neteller as a deposit and withdrawal method. Speaking of mobile poker, cards players who prefer to use an Android smartphone or tablet computer, iPhone, or iPad should consider signing up for Neteller One-Touch, which makes mobile transactions easier.
Best Neteller Advantages/Features
Using Neteller has many advantages, including special Neteller bonuses at some online casinos. Neteller VIP is one of the main advantages of using Neteller. This comes with a 100% VIP Fraud Guarantee for unlikely financial losses due to unauthorized account activity. VIP members save money on FX fees and have less hassle when traveling internationally, because they can open multiple free accounts, including accounts with multiple currencies as your preferred currency. Gold, Platinum, and Diamond VIPs receive next day payouts.
Using Neteller at poker sites provides players with all the advantages above, in addition to whatever player rewards they receive from the card room. In addition, Neteller VIP members receive flexible transaction limits, lower FX fees, and higher daily ATM cash withdrawal limits up to $3,300 USD per day. Silver VIPs and above also can send money around the world for free.
Neteller VIP members also receive a dedicated VIP manager, as well as VIP Chat service 24/7 for any questions or concerns you might have. Finally, Neteller VIP has a loyalty and anniversary reward points, so you receive bonuses for activity and an annual bonus every year you remain a member.
Availability of Neteller in Poker Sites
Since it's one of the largest online transaction services in the world, Neteller serves more than 200 nations. I suggest checking their site for a complete list of non-serviced countries, but the names tend to be ones that aren't associated with Internet poker in the first place (Uganda, Pakistan, Syria, North Korea, etc.).
How to create an account on Neteller
Step 1: Go to Neteller home page.
Step 3: Fill in the required information.
Step 4: Click "Join now" and take note of the Neteller secure ID.
You can also watch the video to see a detailed step by step process.
The steps to create an account are fairly simple but be mindful to also take any security steps recommended by Neteller.
What costs come with Neteller payment method?
Neteller's US fees are comparable to and even a bit better than PayPal fees. It is free to pay in shops, restaurants, and online merchant sites. Neteller offers free shipping and handling. Neteller has a $2.99 monthly administration fee, along with a 2.95% foreign exchange fee. This is likely to be one of the chief expenses for international online players, or for US players who sign up with offshore online casinos. For those who use their Neteller card for land-based gambling, a 43.95 ATM withdrawal free applies.
Neteller has withdrawal limits, but these should not be a problem for most players. Customers are limited to 2 withdrawals of $10,000 or less every 24 hours. You can withdraw up to $500 via ATM machine every 24 hours, too. A couple of other fees might apply: a $3 paper statement fee for those who prefer a mailed statement and a $5 fee to replace a lost card.
Deposits with Neteller
If you need to get money into your poker account, you'll be happy to know that Neteller accepts over 15 major forms of currency, and their global network can accommodate around 40 different payment methods. Some of the leading options include:
Credit Card
Debit Card
Bank Transfer
The speed of the transaction differs depending on the method you choose. Some may take a few hours or a few days, while others move the cash into your account almost immediately.
Withdrawals to the NET+ Card
The most common way to withdraw poker winnings via Neteller is to apply for a NET+ prepaid card from Discover. There's no credit check to join, and the only limit is the amount of money that you currently have loaded onto the card.
In order to withdraw money from your poker account to a Neteller card, just head to the cashier section and select the Neteller option. While some transaction options can take days, you'll find the average time for processing this request is much shorter.
Maximum withdrawal amount
On a daily basis, you'll be able to withdraw up to $500 from an ATM and make up to two transactions within a 24-hour period. As for limits on loading money onto your card, the maximum is $2,000 per day, $4,500 per week, and $10,000 per month. If you have multiple cards registered on your account, these limits are shared between all of them.
Withdrawals nominal fee
Each time you use your NET+ card to make a withdrawal from an ATM, you'll be charged a nominal fee. There's also a $2.99 administrative fee each month, as well as a paper statement fee of $3. If you need to replace a lost card, there's a $5 charge to get a new one.
Neteller VIP Program
Most mortal gamblers deposit a few hundred or a few thousand dollars into their poker account each year. If you're a serious high roller, however, you may qualify for one or more of the five levels on the Neteller VIP program. Each ascending level provides loyal customers with greater advantages and perks, many of which are designed to save you money.
Neteller VIP program – Levels
This section lists the first three levels and some of the features associated with each. If you move anywhere from $500,000 to $2,000,000 in currency per year, then you may also be interested in the final two levels (platinum and diamond). For a complete rundown, be sure to visit the official Neteller site.
All levels of the program include a VIP fraud guarantee and access to VIP chat. The first guarantees a 100% reimbursement if your account ever falls victim to unauthorized activity, while the second gives you access to exclusive customer service 24/7.
Bronze – You must move at least $10,000 in currency via Neteller within a calendar year to qualify. Your ATM daily withdrawal limit is $1,000, and transaction fees for foreign currency exchange are 2.95%.
Silver – You must move at least $50,000 in currency via Neteller within a calendar year to qualify. One additional multiple currency account is available. $1,000 daily ATM limit. Transaction fees for foreign currency exchange are 2.25%.
Gold – You must move at least $100,000 in currency via Neteller within a calendar year to qualify. Two multiple currency accounts. Flexible transaction limits. Dedicated VIP manager. $3,300 daily ATM limit. Transaction fees for foreign currency exchange are 1.50%.
Neteller persists through laws
While Neteller may have suffered a major blow following the passage of the Unlawful Internet Gambling Enforcement Act, it's still one of the primary options for card players looking to fund their poker room account. Their parent company is also traded on the London Stock Exchange, which means the level of oversight should provide customers with a greater feeling of security than those who use the competition.
Additional Important Neteller's Information
Neteller launched in 1999 as a Canadian online payment service, but it moved to its current headquarters on the Isle of Man in 2004. In 2000, Neteller began processing payments for online gambling merchants. By 2004, 95% of all Neteller revenues came from online gambling, while 80% of online gambling sites accepted Neteller as a payment method. In 2005, the U.S. federal government began to investigate Neteller's gaming activities and the company began its departure from the US gaming market. When the UIGEA went into effect in January 2007, Neteller's US revenues dropped from $239 million a year to $61 million a year by 2010.
This caused Neteller to diversify its operations, so the web wallet has become more of an all-purpose online payment method in the years since. Despite that fact, 2,350 online gambling merchants accept Neteller as a payment method, including most of the world famous online casinos, sportsbooks, and poker sites. Few payments methods are as widespread as Neteller.
Other payment methods
Are you looking for another payment method? You can easily find reviews about payment methods on our main page, where you can find small reviews for each payment method, and direct links to detailed pages with great in-depth information.