Playing Poker with PayPal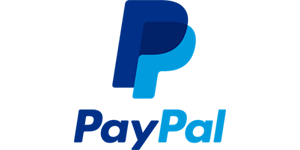 PayPal has been in business since 1998. They've rapidly positioned themselves as one of the leading virtual payment systems on the planet. In 2013 this California-based company dealt with 26 currencies in 193 countries and helped move over $180 billion in assets. They've been a subsidiary of eBay since 2002, but they spun off into an individual company in 2015.
If you're wondering about their popularity, just consider this fact: 72% of all online shoppers in the United States maintain a PayPal account. In addition, their global customer base has grown to include 203 nations. This makes Paypal one of the safest methods of payment for online poker sites.
Trusted PayPal Poker Sites
Top Poker Sites
Rank
Poker Site
Payment Grade
Bonus
Play Now
What is PayPal and How Does it Work?
PayPal is one of the most trusted online payment service options available today. Individuals, as well as businesses, use PayPal to transfer funds electronically on a regular basis. You simply connect a credit card or bank account to your PayPal account and then use your PayPal to transfer and receive funds.
PayPal poker sites are a great way to get started with real money online gaming as you have a trusted source for making deposits. Poker sites that accept PayPal allow you to use the payment solution to place funds in your online poker account. You will be able to make a deposit quickly, and instantly begin playing poker cash games or tournaments.
Poker Sites that Accept PayPal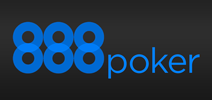 One of the most recommend PayPal poker sites available online today is 888poker. The online poker room is owned by 888Holdings and has a lasting reputation as a top online poker gaming provider. Currently, the online poker room is offering $88 in free bonus cash, helping players to enjoy a little gaming before making a poker PayPal deposit.
The new sign-up offer provides players $1 in real money, $7 tournament tickets, with 14 to be used for $0.5 buy-in tournaments over a 1 week time period, with two tickets available to use per day. Then, players will have a $80 pending bonus available. This bonus is provided in $8 increments, with $1 being cash and $7 being tournament tickets for every 250 Bonus Points earned during gameplay.
With online poker PayPal deposit at 888poker, players must deposit a minimum of $10/€10/£10. Players have the ability to use an existing PayPal account during sign-up for deposit or create a new account.
How to set up your PayPal Account?
Setting up your PayPal account is fast and easy. It can be done in 4 steps:
Click Sign Up on the PayPal's home page
Enter your email address and create a password for your PayPal account
Enter your Credit Card information
Confirm your account
Here is a quick video on creating your personal account.
Paying with PayPal
Paying with PayPal is quick in easy. It can be done through a website or phone. The most important thing to remember is to check the payment options on the site you are using to make sure it accepts PayPal as a method of payment. If you already use PayPal, then you know how quick and simple the site is to use for online financial transactions. This ease of use also applies to poker PayPal deposits.
Poker sites that accept PayPal as a deposit method allow you to quickly have access to funds for your poker gaming needs. If you are unfamiliar with PayPal, learning more about the option will help you to see why poker websites that accept PayPal are the way to go. The benefits of using PayPal include the speed of deposit as well as the fact that your personal information remains safe. PayPal takes great care to keep your credit card and bank information private.
When you use PayPal for online poker transactions, you are not providing your banking details to the poker room. You simply use your PayPal email address for transactions. This is a big plus, providing much safer transactions for your online gaming needs. Deposits are instant and most online poker rooms do not charge a fee for you to use PayPal, yet another bonus to this financial option!
Paying Directly from Online Sites
If you want to make an online purchase with PayPal, you can do so without a balance in your account. All it requires is linking your credit cards or bank account to PayPal. This allows you to make a purchase by simply clicking on the company icon. From there, it's just a matter of entering your username, password, and preferred method of payment.
If you choose to pay by credit card, you won't have to enter your account information every time. In addition, you'll still be eligible for reward points from your credit card company.
Paying from Your Phone
Whether your phone is powered by iOS or Android, you can pay from your mobile device with a single click through the PayPal app. It can be downloaded from several sources, including Google Play and the iTunes Store. In 2014 alone, more than $40 billion in transaction went through the company using mobile devices.
Once you've downloaded the app, all you have to do is select Stay logged in for purchases. Then take a picture of your bank, debit, or credit card and upload it to your digital wallet. Now you're ready to make purchases from participating merchants with one touch of the screen. You can rest easy knowing that your data is protected by a dedicated team of security experts.
Using PayPal to Deposit & Withdraw Money from Poker Sites
PayPal makes it easy for poker players to make despoits and request payouts from the room they play at.
Making a Deposit to Your Favorite Online Poker Site
Making a deposit for online poker using PayPal is simple at 888poker or any other top poker site. When you have an existing PayPal account, you simply visit the Cashier of the online poker room you are using and choose Deposit. From there, choose PayPal from the list of deposit methods on offer. If you do not see PayPal, look for a section titled More Deposit Methods or something similar. Once chosen, enter the amount you want to deposit and click Submit.
If you do not have a PayPal account, you should be directed to create one. You will need to fill out a Registration Form and agree to the Terms & Conditions, then choose Submit. When creating a new PayPal account, you will be asked to choose your payment type.
This would be credit/debit card. Once registration is complete, you will be asked to review and confirm payment details. After confirming, choose the Pay option. After the card issuer approves the transaction, the funds are placed into your PayPal account and then payment made to your online poker account.
Making a Withdrawal from the Poker Site
Moving money from your poker room account to PayPal is a simple. The requested transaction often takes place within seconds. The biggest key is to check the cashier section and make sure that PayPal is an accepted form of withdrawal.
Once the request has been processed, your desired poker winnings are moved directly into your PayPal account. From there, you can choose to leave the money in your account for later purchases, deposit it straight into your bank account, or withdraw it from an ATM with a PayPal debit card.
PayPal Fees
In most cases, there's no additional cost for making a purchase with PayPal. There are, however, a few exceptions:
Sending money inside the U.S. via your PayPal balance or bank account = Free
Sending money with a debit or credit card = 2.9% + $0.30 per transaction (this fee can be paid by the sender or the recipient)
Sending money outside the U.S. with a bank account or PayPal balance = 0.5% to 2% fee
Sending money outside the U.S. with a credit or debit card = 3.4% to 3.9% fee
Advantages and Disadvantages of Using PayPal
If you've yet to use their services, here are a few positives and negatives surrounding PayPal that you ought to be aware of:
Advantages of Using PayPal on Poker Sites
Makes it easy to transfer money to almost every nation on the planet.
Transactions can now be executed within seconds.
Your account information is never revealed to those you pay, allowing you to enjoy a safe and secure online experience. In the unlikely event that your account is hacked, the company offers 100% fraud protection.
Disadvantages
Not accepted as a method of deposit or withdrawal by all poker rooms. In fairness, however, there's no form of payment that's universally accepted across all gambling sites.
PayPal doesn't follow any banking regulations, which means they can freeze your account and hold your funds for a variety of reasons. This is highly unlikely, but it has happened to customers in the past.
Conclusion
PayPal has been the target of numerous lawsuits, hackers, and controversies over the years, but many of these problems are just a natural offshoot of being one of the most successful companies on the planet.
I've used PayPal to fund my online poker account for years, and I've yet to encounter a problem. When you factor in the quickness and convenience of their service, it's amazing that everyone isn't using PayPal.
Looking for other payment methods?
Didn´t find what you were looking for? Don´t worry. At our Real Money information page, you can find other methods of payments that can better suit your need and can work in your country.