Canada Online Poker Sites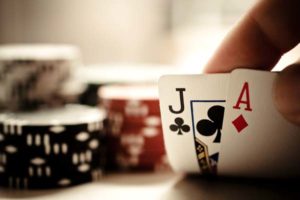 Canada online poker sites can be found in abundance. The North American nation is consistently regarded as one of the best locations for online players. While other countries fret about the evils of gambling and spend an inordinate amount of time debating the issue, Canada chooses to devote their energy to more important topics such as healthcare and worker's rights. In short, they're about as close as you can get to a virtual gamer's paradise.
In the following article, we'll look at the legality of online poker in Canada, as well as some of the leading card rooms available to residents. While the information below won't turn you into the next Daniel Negreanu, it should at least provide you with a decent idea of the options available to Canadian poker enthusiasts.
Play Now at the Top Canadian Poker Sites
Top Poker Sites
Rank
Poker Site
Payment Grade
Bonus
Play Now
Is Online Poker Legal in Canada?
Canadian residents in most cities can gamble on online poker. Canada allows online card rooms which do not have servers inside Canada to accept Canadian poker players. Some Internet poker sites host their sites on servers in the Kahnawake Reservation south of Montreal, Quebec. The world famous Kahnawake Gaming Commission licenses those poker sites.
When you ask, "Is online poker legal in Canada?", the answer might be different, according to your location. Some Canadian provinces, such as Newfoundland, Prince Edward Island, and Labrador, have stricter gaming laws than other provinces. The city of Markham (Ontario), which is home to over 1100 technology companies, bans online gambling.
Canada's online poker law exists in a gray area because the Canadian national government allows provincial and territorial governments to decide gaming laws. Individual provinces sometimes try to enforce sports betting laws to help state-run monopolies, but Canadian provinces do not ban online poker. Players should research gaming laws in their towns and provinces, though no online poker player has ever been prosecuted for playing poker online in Canada.
For those reasons, Canada is a haven for international online poker players, including many American card players who want to grind at the poker tables for a living. Players usually relocated to big cities like Toronto or Vancouver, depending on whether they want to live in the east or the west of North American. Some US expatriates relocate to Windsor, Ontario, a city which sites on the south bank of the Detroit River, and therefore is actually south of Detroit.
Top 3 Canadian Poker Sites
Canadian online poker sites are easy to find, as residents have access to virtual card rooms catering to both American and European players. While the following list is far from complete, it's meant to provide readers with a basic sampling of what's available.
The 3 best Canadian poker sites in Canada are 888poker, PokerStars, and Full Tilt Poker. Each has its advantages, so I'll discuss all three online poker rooms separately. Two of the sites, PokerStars and FullTilt Poker, are now owned by the same gaming group. Both offer different tournaments and promotions, so read through the profile of both before you decide which site to use. Read the Canada poker online guide below to see which card room is best for your playing needs.
PokerStars is the largest online poker site in the world, so its card room is full all times of the day. No other site is going to have as many poker options as PokerStars, while it has the biggest Sunday guaranteed events. PokerStars is famous for its Sunday Majors tournaments, along with its Sunday Warmup events. PokerStars also offers its retooled Stars Rewards, which provides Stars Coins and freeplay for casual players and grinders alike. Spin & Go Max event offer $10,000x your entry amount, with entry fees as low as $1 apiece.
When making your first deposit at PokerStars, input the bonus code "STARS600" to receive a 100% bonus up to $600 over 3 deposits in your first 60 days of activity. Alternately, you can use the PokerStars coupon code "THIRTY" to receive $30 of freeplay money. PokerStars has been the standard in online poker for over a decade now, so Canadian poker players wanting to try the world's most famous poker site should consider signing up with PokerStars.
888 Poker provides online poker with bet limits between 1¢ and $1000. 888poker offers cash games, sit & go's, and big tournament events. SNAP events (fast-told poker) is available, for those who don't want long waits on opponent decisions. Players can choose between Texas Hold'em, Omaha, or 7-Card Stud. Those who want the feel of a live poker event have access to webcam events. 888poker has a large community of card players, so tables at many bet levels are available 24/7.
New signups receive a welcome bonus up to $400. Those who want to test the real money games with no risk have access to a $88 no-deposit bonus. 888poker supports dozens of payment methods, including Visa, MasterCard, PayPal, Skrill, and Neteller. Canadian web wallets like iDebit and Citadel are available for 888 poker players. Poker 888 Canada is owned by 888 Holdings, one of the largest and most trusted online gambling groups in the world.
The Sunday Million has a $1 million guarantee, while the Sunday Warm-Up and Sunday Majors (Kickoff, Storm, Supersonic) all have huge prize pools. The Saturday Line-Up is a series of major guaranteed tournaments which run every week. These include the Saturday Micro, Eliminator, Splash, Duel, Speedway, and Saturday KO (which has the biggest prize pool). Seven days a week, Full Tilt Poker has events like Omania (Omaha events), Bounty Builders, Daily Turbo Tournaments, and Spin & Go events. Also, players can join Big Stacks events, which are non-stop play money tournaments with huge starting stacks, allowing players the feel of a large WSOP-style tournament.
Because Full Tilt Poker is owned by the Stars Group, the owner of PokerStars, it has the same welcome bonus and rewards program as PokerStars. That means you receive a $600, 100% welcome bonus when you use the STARS600 code. It also means you receive a $30 no-deposit bonus when you use the bonus code "THIRTY". Loyal FTP players receive Stars Coins for every event entered, which can be used for tournament entries, freerolls, and other rewards. For instance, Full Tilt Poker players can use StarsCoins to play "The Deal", which is a progressive jackpot which starts at $25,000 and has an entry fee of only 7 StarsCoins.
Different Playing Styles
Players in the United States tend to play the 'classic' version of poker, which means that a great deal of the hand is resolved prior to the flop. This style is frequently employed by professionals, and you're likely to see it on display in most major tournaments.
The European style is quite different, with players preferring to see the flop before battling it out with their opponents. While not the most conventional form of play, it can result in a great amount of excitement for spectators, as well as huge pots for the participants.
Which playing style are you more likely to find at Canadian poker site?
Actually, the answer lies somewhere between the two options. Since Canada and the United States are neighbors, the American style of play is highly influential. Meanwhile, Canadian players are readily accepted at European poker rooms, and many adapt their style to match the competition found at these sites.
Unlawful Internet Gambling Enforcement Act
On April 15th, 2011, the U.S. government started cracking down on the Internet gaming industry. In addition to issuing indictments against a number of executives from leading sites, they also made it difficult to deposit or withdraw money for the purpose of offshore gambling.
Relocation of U.S. Players
This led to an interesting phenomenon involving American poker players, and it revolved around a website called Poker Refugees. For a fee of $1,200, the site's owner would help professional online card players from the United States relocate to Canada to continue their trade.
Most of the participating grinders moved to Windsor, while high rollers often resettled in Montreal, Whistler, Toronto, or Vancouver. Now that states such as Las Vegas and New Jersey have decided to offer licensed online gambling, there's a good chance that some of these expatriates may return to their country of birth.
Still, it's interesting to note that Canada was willing to fill the void following the passage of the Unlawful Internet Gambling Enforcement Act.
Final Verdict
Canadian residents have no idea how fortunate they are. While other nations heap gaming restrictions on their citizens, Canada online poker sites are available to anyone with a computer and an Internet connection.
Thanks to the diversity of options, customers can access virtual card rooms that appeal to both the European and North American markets. This allows them to choose from among the best bonus and rake-back options, as well as compete with players who utilize a wide range of strategies.
Play Now at the Top Canadian Poker Sites