CardRunners Review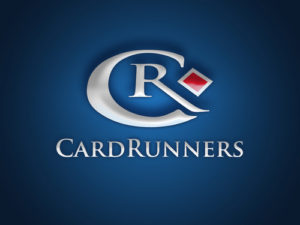 Those who are a bit timid around the poker table aren't alone. After all, it's a clear sign of a newcomer to the world of poker when they're playing in a more passive manner, which just allows them to be eaten alive by the aggressive professionals that frequent both brick and mortar card rooms and online poker websites.
Fortunately, there's a platform designed specifically to meet this need: CardRunners. CardRunners aims to make more timid players into card sharks and particularly appeals to those who are struggling with No Limit Texas Hold'em, which is perhaps the most popular poker variant at this time; especially online. Is it worth it though? Let's take a look.
Use your CardRunners training and start playing poker for real money at:

Betonline Poker - #1 in the U.S
Accepts U.S. customers with large player pool
10+ years with a strong reputation
$2,500 deposit bonus
Get Your 100% Bonus
Play Now
Reputation
The strongest point about CardRunners is the fact that it's backed by an all-star team of professional poker players. The platform itself was opened by Taylor Caby, who online poker players might know as "Green Plastic". However, Caby is by no means the only poker professional affiliated with the platform. Other names including David Benefield, Brian Hastings, and Mike McDonald have also made their presence felt on the platform.
With such an impressive roster of professional poker players making themselves available to CardRunners, many players are under the guise that they'll become professional-level Hold'em players in no time. Really, this thought process appears to be justified. It is a complete package with a large community and longstanding age to back it up – its "classic era" predates 2008.
User Interface
CardRunners offers a contemporary design that's easy to navigate, quick to load, and and responsive to user requests. The layout reflects a common design whereby buttons are at the top of each page and clicking on them will redirect users to their intended resource. No links are broken, but the sheer volume of the content being made available can seem a bit daunting to newcomers to the game. There's quite a bit to have a look at on CardRunners, but there aren't any issues from a navigational standpoint.
Video Quality
Perhaps where CardRunners wavers is its video quality. The site dates back to before 2008, when video cameras and recording devices weren't at their most optimized and some of this classic content is still being made available and is widely circulated. That's not to say the older videos are useless. There's still very valuable information in them despite their low quality. That's not to say the videos are that low quality either. They're still fully watchable and it's easy to take information from them despite their lower quality.
All videos since 2008 have undergone a visual transformation thanks to the newest recording equipment being purchased for them. They reflect a far more advanced technological state with HD-quality streams, clear audio, and zooms being used where appropriate.
Speed and Presence
CardRunners has a stable server as its host since the website is consistently reliable and offers great navigation speeds. Is it necessarily one of the most present platforms on the Internet though? That's hard to say. While it will certainly appeal to those who are interested in Texas Hold'em, it won't do much for players of other variants and has built a sizable Hold'em community because of that.
CardRunners has tried to combat their "Hold'em only" stigma by offering some tutorial videos for Pot Limit Omaha, but these have been received with mixed success rates. Some players do enjoy them and find them valuable whereas others don't care for them all that much. It's really up to players to see whether or not this is one that will suit them if they're not Hold'em players. It's certainly a Hold'em juggernaut though having attracted players from all around the world.
Conclusion
Hold'em players needn't look any further than CardRunners. Their primary purpose for existing as a training tool is to increase the competitive spirit of Texas Hold'em players, which they've done with resounding success. Those who are involved with other variants should look elsewhere.
Ready to start training. Visit CardRunners today!
Interested in learning about other online poker training sites to sharpen your skills? Find our trusted and reviewed training sites here!